Public Works/Engineering
MISSION STATEMENT
The Department of Public Works is tasked with managing, operating, and maintaining the infrastructure (except for water and sewer) of the City of Meriden in a productive, efficient, and environmentally responsible manner. Roads, bridges, storm drainage systems, traffic signals, road signs, fleet management, solid waste management and recycling are the responsibility of the Department of Public Works. The Department of Public Works is made up of four primary divisions: Engineering, Highway, Traffic/Fire Alarms, and Fleet Management.
USEFUL CONTACTS
Non-Emergency Public Works issues should be reported by CLICKING HERE or on the Request for Service link found on the homepage of the City website.
Please do not use "See-Click-Fix" as it is NOT monitored by the City and will not get you a resolution for your issue/concern.
Trees
Request for removal/leaning trees located within the City's Right of Way - Parks Dept. 203-630-4259
Downed trees/limbs - Public Works 203-630-4018
All emergency tree issues need live-wire verification from Eversource
Gas and Electric
Gas and Electric Emergencies call 911!
Eversource Gas - Non-Emergency - 800-989-0900
Eversource Electric - Non Emergency - 800-286-2000
State Roads
The roads listed below are maintained by the Connecticut Department of Transportation.
Call 203-238-6240 for issues regarding these roads.
Broad Street / North Broad Street / South Broad St

US 5

North Broad Street north of Wilbur Cross Parkway

US 5/CT15



Main Street, South Meriden
( Between New Cheshire Road & Hanover Road)

CT 70

Hanover Avenue between Old Colony Road &
New Hanover Avenue

CT 70

River Road

CT 70

Chamberlain Highway

CT 71

West Main Street between Cook Ave and
Chamberlain Hwy.

CT 71

Old Colony Road / Cook Ave

CT 71

East Main Street - Middlefield town line to +/-400 FT west
2022 Public Works Truck Parade
Thank you to everyone who joined us to celebrate Public Works Week at the Truck Parade and CONGRATULATIONS to our Name the Truck Winners!
Vac Truck "Sir Vacs O'Lot"
Camron A., Roger Sherman, Grade 1
Plow Truck "Sandy Salter"
Baylor A., Roger Sherman, Grade 1
Dump Truck "Hippopotamus"
Ava G., John Barry, Grade 2
Grapple Truck "Captain Hook"
Emily T., Hanover, Grade 3
Bucket Truck "Bucky"
Bella Rae C., Israel Putnam, Grade 2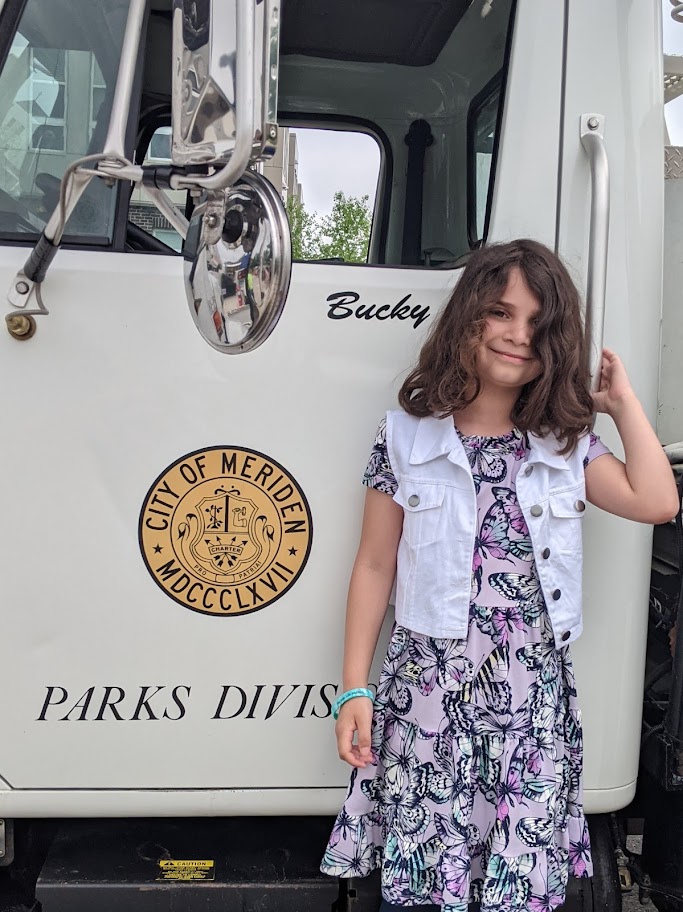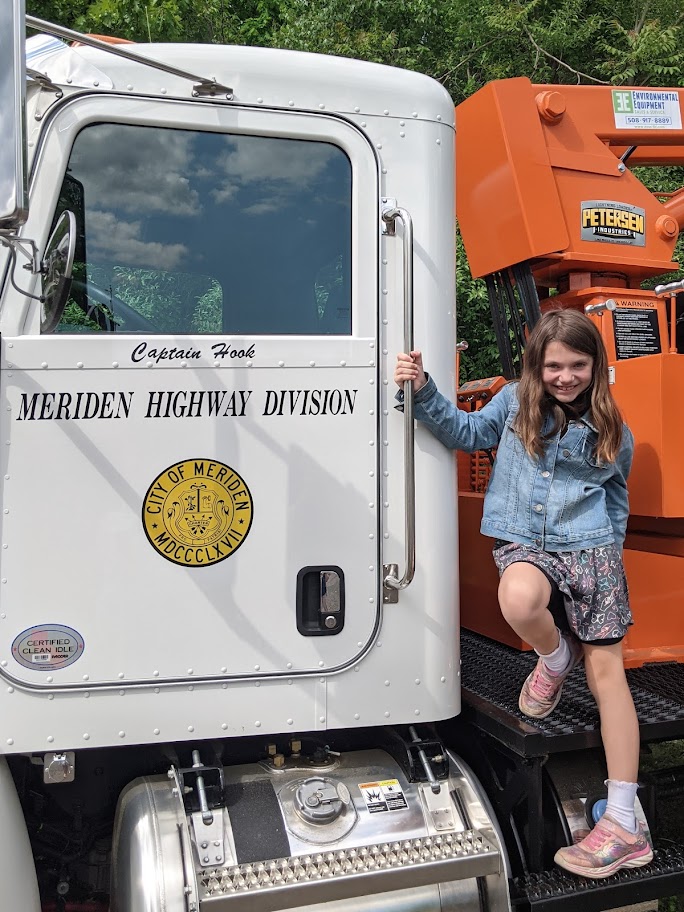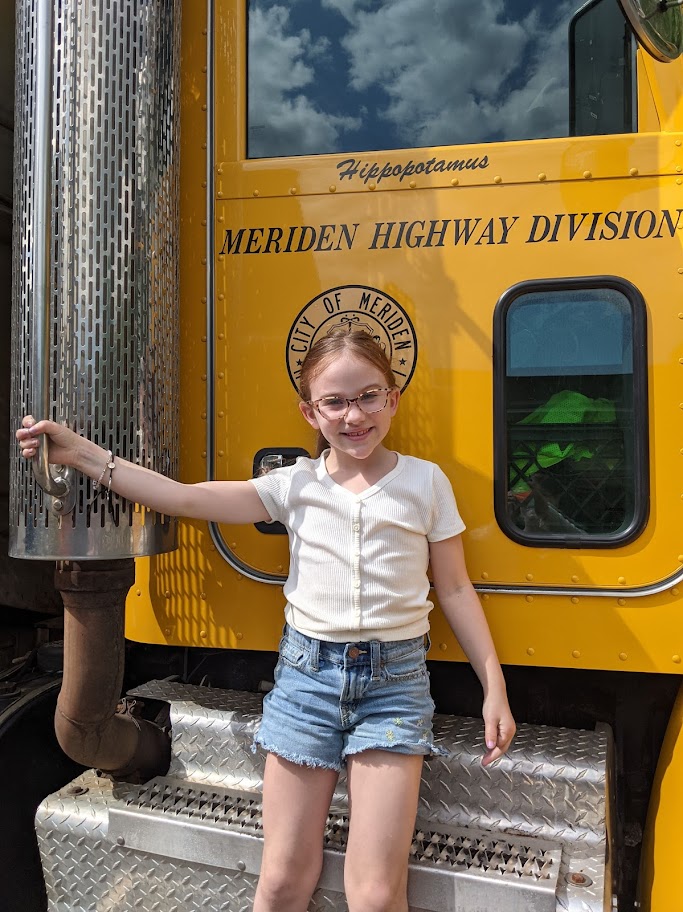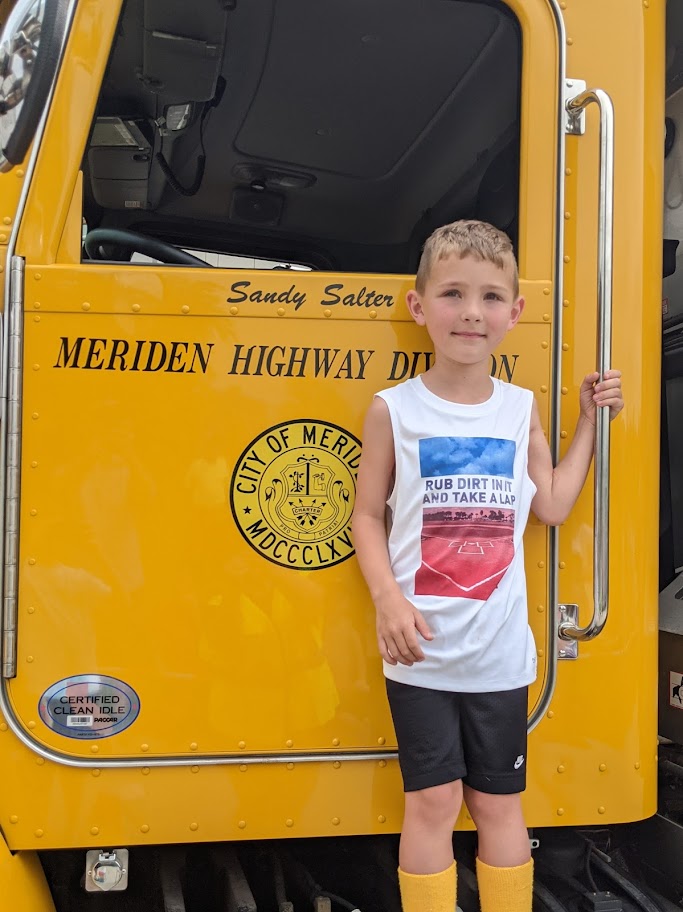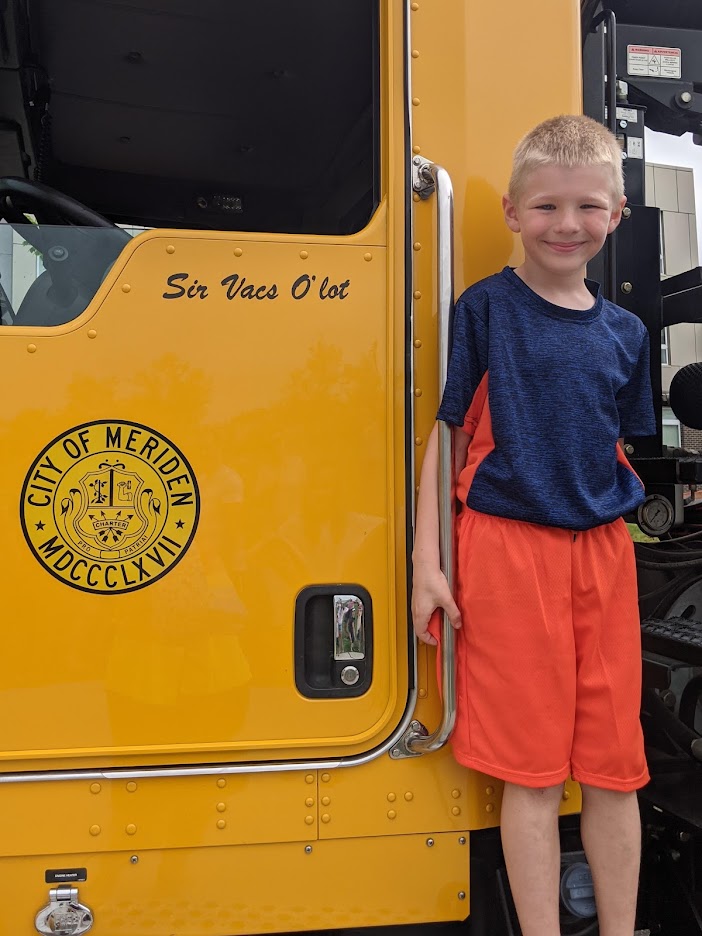 City Parking lots for snow parking bans
When a parking ban has been declared, the City provides off street parking at:
Columbus Park (Lewis Ave.)
Washington Park (Liberty St.)
Ceppa Field (Gale Ave.)
Jack Barry Little League Field (Britannia St.)
City Park (Bunker Ave./Warren St.)
Municipal Lot (E. Main St. at St. Casimer Drive)
116 Cook Ave
For a list of approved contractors vetted by the City of Meriden, please visit News.
For useful information about Public Works visit our Frequently Asked Questions page.