Honor Guard
The Meriden Police Department Honor Guard is presently composed of 32
dedicated police officers who march Meriden parades, present the colors at
ceremonial events, and represent the Department at numerous memorial
services. The Honor Guard has been active for over 15 years and represents
the Meriden Police Department at over 20 functions per year. Detective
Sergeant Hector Cardona Jr. is the Commander of the Honor Guard.

Detective Sergeant Cardona Jr is a 21 year member of the Department and has
served in various position during his tenure. He coordinates the
scheduling of all members of the Honor Guard for parades and special
events.

Sergeant Jeffrey Boucher and Officer John Wagner carry the M-14 rifle.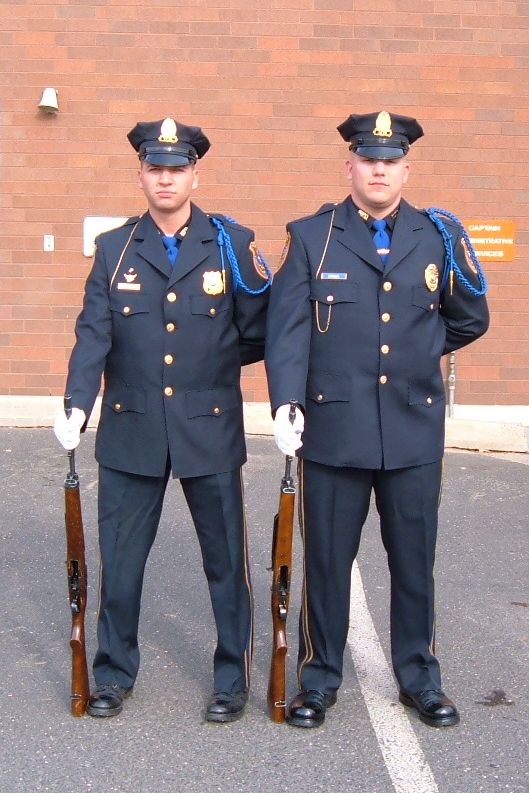 The Honor Guard in front of police headquarters.
Pictured left to right are Officer Wilkinson, Detective Wagner, Officer Rodriguez, Officer Benzi, Officer Cardona Sr, Detective Sergeant Nesci, Sergeant Abouchacra, Officer Nowak, Detective Sergeant Cardona Jr, Detective Fonda and Officer Selander.