Bob Williams Jr. (W)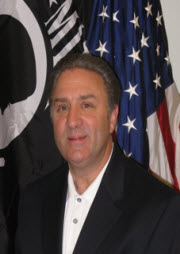 170 Stevenson Road
South Meriden, CT 06451
203-639-0770 (H)

Access the City Councilor Directory to email this councilor.

Party : We the People - Deputy Minority Leader
Council Area : 4
Precinct : 1, 12, 13
Length of Service : 2009 to Present
Committee Assignments: Vice-Chairman Human Services, Public Works and Parks & Recreation Committee, Public Safety Committee,
Community Involvement: Civitan Club, Nerden Camp, American Legion (Post 45), Christmas in the Village, Unison Club.
Occupation : Portfolio Manager - Contract Negotiations
Message to Citizens: We must as average citizens, start to get involved and reshape our system/government to represent the will of the people regardless of color, ethnic background, religion or political affiliation. We must end partisan politics!

I Support a referendum on City Spending - Support two Town Hall meetings annually - Support Open Comment at our Monthly Council Meetings - Increase Economic Development - Work to stabilize our taxes & debt - Support quality of Life issues, for a Better Meriden!

Feel free to contact me with any comments, issues or suggestions, you may be considering. How can we make a BETTER MERIDEN!

We need a totally cooperative effort from everyone to get and keep Meriden Healthy and moving forward. We are all shareholders in our community and we all must have a Greater Voice In Our Future! I am determined and hard working and know that with your involvement that we can accomplish the tasks ahead confidently - "Putting People First".