Internal Affairs Unit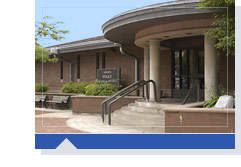 The Internal Affairs Unit of the Meriden Police Department is a special investigative arm of the department. whose primary responsibility is to investigate allegations of misconduct by our employees. Internal Affairs investigators also conduct background checks on all candidates for employment, and any other duties as assigned by the Chief of Police. The Internal Affairs Unit reports directly to the Chief of Police.

There are currently three investigators assigned to the Internal Affairs Unit.
Lieutenant John Mennone, an 18 year veteran of the Department, began his career in the Patrol Division. He was assigned to the DEA Task Force and subsequently promoted to Sergeant in 2008. He was assigned to the Patrol Division until 2012. Lt. Mennone served in Community Policing division from 2012-2015. Chief Jeffry Cossette assigned Lt. Mennone to the Internal Affairs Unit in 2016. Lt. Mennone is the Department Use of Force Instructor and is currently in charge of the Body Worn Camera Project. He was promoted to Lieutenant March of 2019.
Sergeant Christopher Fry is a six year veteran of the United States Army. Upon having completed his service, Sgt. Fry worked for the Monroe Police Department before joining the Meriden Police Department in 2006. Sgt. Fry was assigned to the Neighborhood Initiative Unit in 2007 where he concentrated his efforts in the City Park District. In 2009, Sgt. Fry was assigned to the DEA Task Force in New Haven where he worked with a multitude of agencies in order to build in-depth narcotic investigations into serious offenders. In 2012, Sgt. Fry was promoted and worked on the midnight shift until his transfer to the Internal Affairs Division in 2016.
It is the policy of the Meriden Police Department to accept and investigate all complaints of employee misconduct. The allegation may encompass rude behavior, conduct, brutality, false arrest, violations of state statutes, civil rights violations, or any wrongdoing on the part of the employee.
Anyone who feels aggrieved by the actions, or inactions, of our employees, may file a complaint with this department. Complaints will be taken 24-hours-a-day, by any supervising officer (Sergeant or above). The complaint will be documented on a complaint form and forwarded to the Internal Affairs Unit. After receiving the complaint, the Internal Affairs Unit will contact the complainant for interview purposes.

The Internal Affairs Unit may be contacted directly at 203-630-6339, from 8:00 a.m. to 4:00 p.m., Monday through Friday.
A fair, objective and impartial investigation will be completed and the findings will be sent to the Chief of Police, or his designee for review. The complainant will be notified of these findings. If warranted, a disciplinary hearing concerning the allegation will be convened.
In many instances we find that these investigations uncover defective procedures that can be changed, greatly assisting us in our efforts to better serve the public.