Meriden Antique Veterans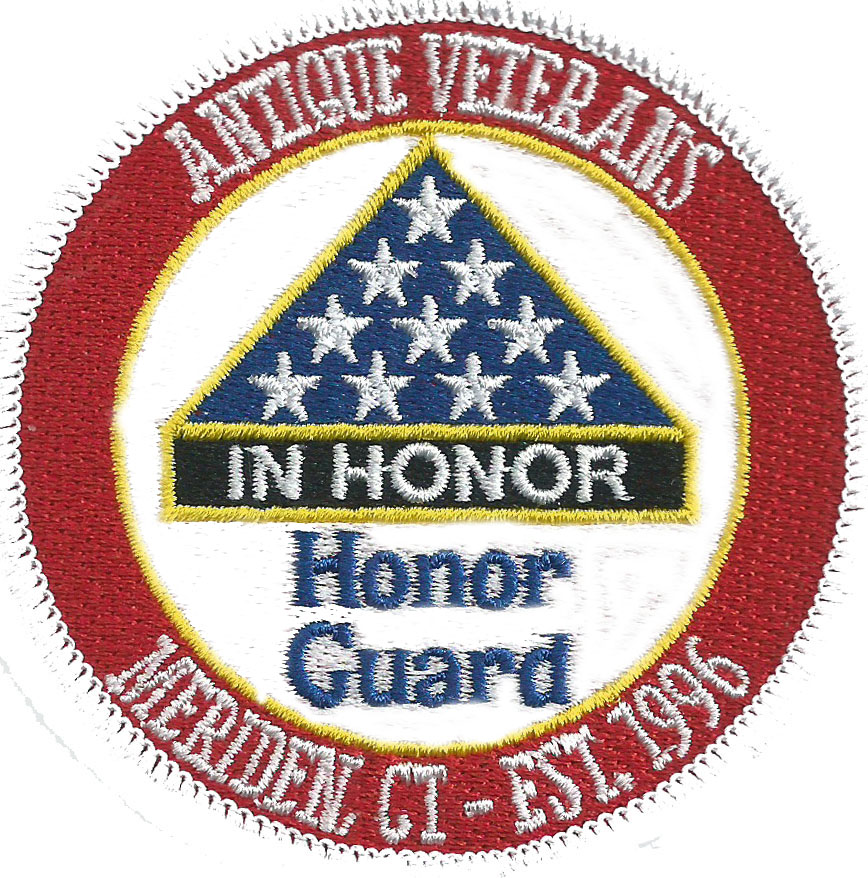 The Antique Veterans of Meriden Honor Guard was formed in 1996 and currently meets on the second and fourth Thursdays at 9:00 AM (in the Max. E. Muravnick Meriden Senior Center, 22 West Main St., Meriden, CT 06451 on the second Thursday and at a restaurant [Tom's Place] in South Meriden for a breakfast meeting on the fourth Thursday). With 35 active members as of 11/8/18, the local "antiques" have been performing the solemn duty and privilege of honoring deceased veterans by providing a fitting burial ceremony of which every vet would be proud. The honor guard on detail includes a rifle squad, two buglers, flag folders with flag presentation to the family, a color guard, and musical selections appropriate for each service branch. This is a great tribute to the departed veteran and a source of comfort and support to those left behind.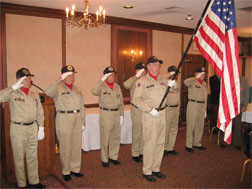 The Antiques are in high demand – since Sept. 9, 2011, a total of 1849 military burials have been accorded by these honorable Americans (as of Dec. 31, 2022). They also perform at social and education functions, schools and ceremonies. New members are always welcome and the meetings are open to any honorably discharged veteran, male or female, of any branch of the United States Armed Forces.
• For deceased members - scroll down to the Wall of Honor


Information and Events Coordinator: contact
Clark Doehr (Commander) at 203-213-3328 or by email
Ray Bednarz (Vice Commander) at 860-690-5833 or by email
Ed Lynch (Commander Emeritus)
Website Questions: contact Peter Burch at 203-238-7784 or by email
Donations: check payable to "Antique Veterans", mail to Meriden Senior Center, 22 West Main St., Meriden CT 06451
Veterans Crisis Line: 1-800-273-8255 (then press 1)
News Items: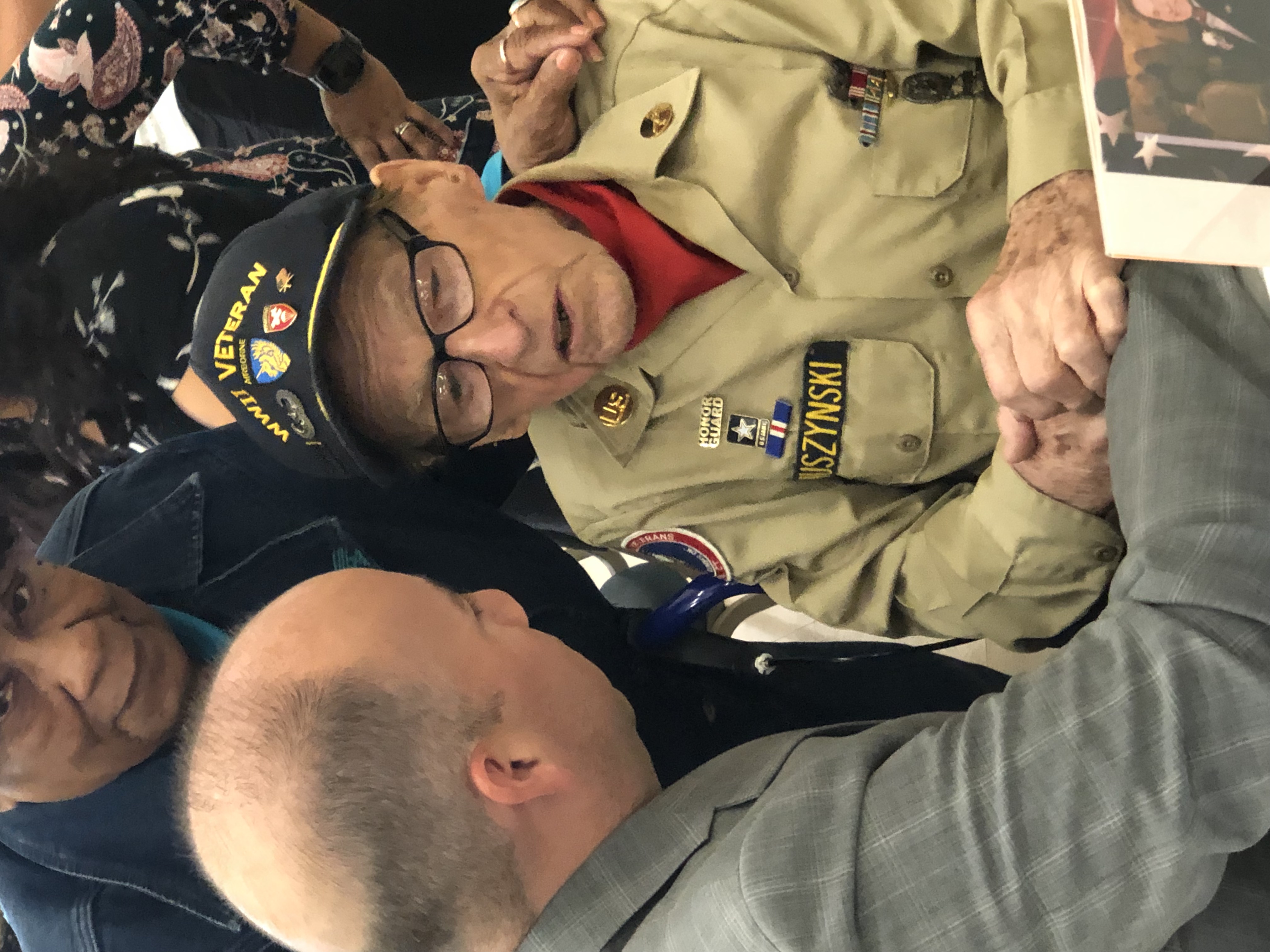 Mayor Kevin Scarpati congratulates
AV member Henry Muszynski
during his 104th birthday party at the
Meriden Senior Center on Oct. 26, 2023.
> Click here -WFSB video about Antique Veterans
> Click here - Record-Journal article about Dick Egan - July 4, 2020
> Click here - USS Nicholas Commissioning Plaque and Flag on the USS Missouri (Pearl Harbor) - Oct. 3, 2015
> Click here - Presentation of medals and ribbons to Ed Lynch by US Congresswoman Elizabeth Esty - Feb. 19, 2015
> Click here - Video of Jack O'Neill on USS Missouri in Hawaii - Nov., 2014
> Click here - Jack O'Neill story in Meriden Record-Journal regarding the USS Nicholas
> Click here - Record-Journal recruitment article (1/31/14
Antique Vets Anthem: Click here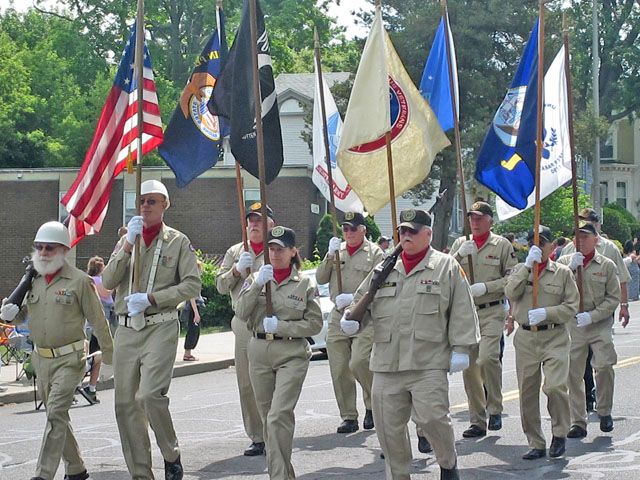 Meriden Memorial Day Parade - May 25, 2015

Meriden Memorial Day Parade - May 26, 2014
Click arrow to begin video

Click arrow to begin video
Emilio Alier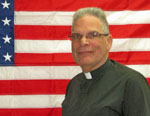 Emilio Alier was born in Puerto Rico in 1956, but moved one month later to New Haven, CT. After going through the local school system and graduating, he enlisted in the U.S. Air Force in 1974 and was sent for 10 weeks basic training to Lackland AFB in Texas, and then to Sheppard AFB in San Antonio TX for eight months to be trained in environmental health. For the next 3½ years, he was stationed at Randolph AFB in Texas, doing public health work as a medic, working both in the clinic and the hospital. Other duties included water testing, air sampling, pollution control, hearing tests for pilots, and training to respond to nuclear and chemical warfare attacks. During his four year enlistment, he was briefly assigned for duty in 48 states and also saw duty in Turkey and Mexico (training with local troops).
He was discharged with the rank of Sergeant in 1978, worked in a bank for 10 years, and then spent the rest of his civilian life working for the U.S. Post Office as a carrier. Diagnosed with multiple sclerosis in early 2015, he plans an early retirement on 12/31/15. Emilio also graduated from Texas Lutheran College in 1978, and became pastor of the Coarta Alpha Omega Church 16 years ago. He married his wife Nancy in 1981 and has two children, Emilio and Sarai. Until recently, he was a competitive runner, participating in half marathons. He remains a baseball and basketball fan.
Ray Bednarz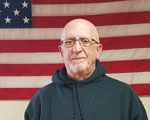 Ray Bednarz was born and raised in Rockfall CT, a suburb of Middlefield CT, and graduated from high school in 1967. Three days later, he enlisted in the US Air Force and completed his basic training at Lackland AFB in Texas. He spent the next two years at Hamilton Air Force Base in California as a communications specialist in a highly classified division. He was then deployed to Johnston Island (a "tiny speck in the Pacific") for the next year, sleeping on Johnston Island and taking a boat daily to work on nearby Sand Island; both islands were in a remote location. As part of a two man team he helped operate a Baker-Nunn camera tracking satellites and various other objects along with being a communication tech.
Ray completed his military career at Fort Lee (Virginia) Army base as a communications specialist until his discharge in 1971. He then married his wife Lisa (they have two children) in 1972 and moved to Meriden where they still live. Employment began at Wallace Silversmith and CNF Industries as an Accounting Manager and went on to end his career at Gemma Power Systems in Glastonbury CT, retiring in 2016 as Controller. Ray loves his sports, especially his Red Sox, Nascar and the UConn Sports teams.
Mark Bender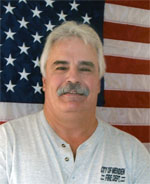 Mark Bender was born on Dec. 14, 1953, attended Meriden schools and joined the U.S. Army at age 19. Basic training and advanced schooling were carried out at Fort Ord, CA and he was then assigned to the 39th Engineer Battalion 105 Transportation Group at Fort Devens, MA. Later he was assigned to the Natick R & D Command in Natick, MA and stayed there as a Spec 4 until discharge. He remained in the service from Sept. 1974 - Sept. 1977.
Throughout these years, Mark was a tractor-trailer operator, hauling bulldozers, bridge parts and front-end loaders, as well as maintaining and painting his vehicle and assisting mechanics in the motor pool. During this Vietnam War era, he assisted in experimentation of fast-moving drops of cargoes (fuel, water, food, ammo, etc.) from low-flying cargo planes (20-30 feet off the ground). And he put his lifeguard experience to good use as a water safety instructor, teaching Green Berets headed oversea
how to swim.
Mark was married to Sharon Clementel in 1976 and had four wonderful children: Steven, Saralyn, Michelle and Shaina. He currently has five grandchildren: Hunter, Logan, Dominic, Savanah and Mason. Following his service time, he moved back to Meriden and became a Meriden Firefighter, with 31 years served as of July 2010. Mark is an avid hunter and fisherman.
Update: Mark retired from the Meriden Fire Dept. after 34+ years in 2013. As of 2015, he has been married to Renee Dewey for the past 11 years and now has six grandchildren. He states," I'm one of the youngest Antique Vets and hope to recruit some more vets from my era to join."
Victoria Bossidy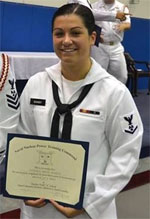 Victoria Bossidy was born in Meriden in 1993, went through the Meriden public school system and graduated from Maloney High School in 2011. She then attended Quinnipiac University for two years, studying athletic training and physical therapy. She then enlisted in the U.S. Navy in Dec. 2013, receiving basic training at Great Lakes IL, at the end of which she was chosen from about 600 candidates to receive the Military Officers Association Award for her basic training performance!
She was then transferred to her current station in Goose Creek SC where she is a machinist's mate studying naval nuclear power at the Naval Nuclear Power Training Command. She notes that "it is a tough curriculum" but it will train her to serve on board submarines and aircraft carriers to operate and maintain onboard nuclear reactors. Victoria is pictured here with a certificate from the Naval Nuclear Power Training Command, and with her dad, Kevin Bossidy, also a member of the Antique Veterans of Meriden.
Dennis Bradley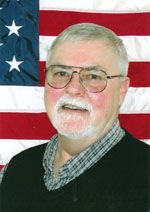 Dennis grew up in New Britain, CT and at age 17 volunteered for the Army in 1966 (during the Viet Nam War), He underwent basic training at Fort Jackson in South Carolina, and remained there for about a year after taking a truck transportation course. However, a torn knee cartilage resulted in his going to clerical school and he became the personal clerk for the Weapon's Committee at Fort Jackson.
He was then transferred to Germersheim, Germany as a clerk in the motor pool. Soon thereafter, he cut a deal to help his unit successfully pass an AG inspection of the books, and was rewarded with a job as a rations transporter, driving a "deuce-and-a-half" (2½ ton truck) 4-5 hours daily, picking up and delivering food supplies for his unit (A Battery, 2nd Battalion, 56 ADA (Air Defense Artillery). He was totally responsible for his vehicle, inspecting and washing and fueling it daily, loading and unloading food cargoes, and doing any necessary maintenance. He also served as a duty driver available for emergencies at night, and was responsible for the large walk-in food coolers and food storage areas. Truck cargoes sometimes also included motor parts and mail.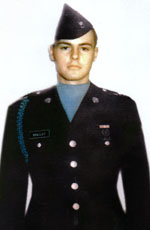 Remarkably, he never had a motor vehicle accident during his two years in Germany. On one occasion on the Autobahn, a German man driving a Mercedes Benz 180D with four kids in the car gunned his engine and challenged Dennis to a race. With his 2½ ton truck (427 cubic inch diesel engine with a supercharger), Dennis first fell behind in the lower gears, but by the time his truck was doing 75 mph, the Mercedes had faded out of sight behind him.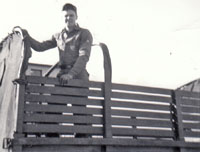 In 1969, he married Ilona, a German national who remains his beautiful wife to this day. They have two sons (Eric and Justin) and three grandchildren (Billie-Jo, Kira and Carissa). Returning to civilian life in 1969, Dennis spent 34 years with CL&P, 31 as a lineman and three as an instructor.

Steve Breininger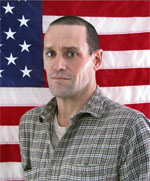 Meriden native Steve Breininger attended St. Stan's K-8 and Wilcox Tech 9-12 (tool & die). After working in various machine shops, he enlisted in the U.S. Army in 1989 at age 23, partly because of his father, Bob Breininger, who served as a military policeman just after WW II (and who later served as a civilian constable in Bremerhaven, Germany). Steve went through eight weeks of basic training, followed by five weeks of AIT (advanced infantry training), at Fort Benning, GA. During this training, he was made a squad leader after the first two weeks and a platoon guide (with 120 enlistees under him) after about five weeks.

However, during the AIT training, he was hospitalized with pneumonia and x-rays determined that he had a "broken back". In fact, he had been born with vertebral conditions called scoliosis and spondylosis, and later developed a broken vertebra. He had been cleared by the Army to enlist with these conditions, but a colonel checking him at the hospital in Georgia said he had to be discharged from the Army, and so after three months of doing paper work, he was discharged about five months after enlistment.

Steve has since worked in a variety of machine shops, including the past five years at Kovacs Machine & Tool Co. (Wallingford). He became married to his wife, Janice, in 2006. Recent back surgery has helped him considerably.
Peter Burch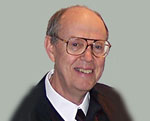 Following graduation from Johns Hopkins Medical School in Baltimore in 1963, Peter interned in Pediatrics at the Duke University Medical Center in Durham NC, followed by a three year residency in Ophthalmology at the Wilmer Institute at Johns Hopkins.
This was followed by two years (1967-1969) in the Navy (Vietnam War times) on the Ophthalmology staff at the National Naval Medical Center in Bethesda MD, attaining the rank of Lieutenant. Commander. During these two years, he worked as an ophthalmologist in the clinic and operating rooms performing surgery. While there, he treated a number of injured Marines returning from Viet Nam; many had serious shrapnel injuries to their eyes, often the result of looking downward to spot land mines during maneuvers, with the face taking much of the blast from an unspotted mine.
In 1969, he entered private practice, joining Eye Physicians of Central Connecticut where he remained a partner and eventually president until retirement in 2000. His wife Nancy died in 1982, but left him with two wonderful children, Vicki and David. He married Sharon in 1983, and was blessed with her two sons Michael and Matthew being added to his family. He now contends with four grandchildren who consider him their personal beanbag chair, launching themselves at him without warning (but perhaps with a bit of provocation).
Richard Calvanese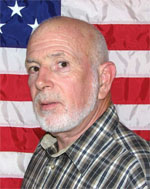 Richard was born in Meriden and also attended parochial and public schools in Meriden. He was drafted at age 20 on July 8, 1965 into the US Army. After eight weeks of basic training at Fort Dix, NJ he was sent to Fort Benjamin Harrison, Indianapolis, IN for training in data processing at the Adjutant General School, eventually working with data communications using punch cards. He was flown to Thailand on Jan. 15, 1966 and after a short period n Bangkok, he served the remainder of his duty at a tape relay station in Bangpla, Thailand in the 1st Signal Brigade, 29th Signal Group.

Work here involved direct communications support to Vietnam, receiving messaging from Vietnam and relay to Bangkok military headquarters. This work required Top Secret clearance, obtained after background checks involving family and friends. Despite initial 16 hour days, Richard was able to get a five day leave to India (saw the Taj Mahal).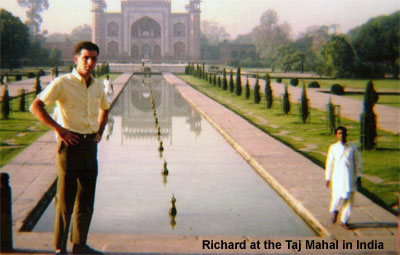 After discharge in June 1967, he obtained an Associate's degree from Waterbury State Technical College in data processing and then worked at Pratt & Whitney (East Hartford) for 3½ years. He then obtained a B.S. degree in Management Information Systems at Quinnipiac College in 1977 and worked in data processing from 1976-2007 at the Knights of Columbus world headquarters in New Haven, a major insurance company. He is married to his wife Susan, has two daughters Andrea and Jill, and four grandchildren. He enjoys gardening and has been a very active member of the BPOE (Elks).
John Chan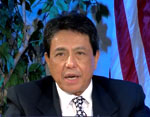 John enlisted in the USAF in Feb 68 from Honolulu, Hawaii after graduating from High School. After Basic training, he attended 10 months of Tech School at Chanute AFB, Il and received his certificate as Flight Simulator Specialist. He was then assigned to 6200 Air Wing, Clark AB, Philippines where he instructed pilots on Instrument flying, emergency procedures and tactics on the F-100, F-4 and C-130 aircrafts. In 1971 he became a crew chief on the C-130, flying missions into Vietnam from Clark AB.
In 1972, he returned to ConUS, again as a Flight Simulator Specialist to England AFB, LA instructing pilots on the A7 Attack Aircraft. By 1974, John had earned enough College credits to compete for the Airmen's Education and Commission Program (AECP) and was accepted. He was then assigned to attend Louisiana Tech University, Ruston, LA on a full-time basis, for two years to earn his Bachelor of Science Degree in Engineering Management.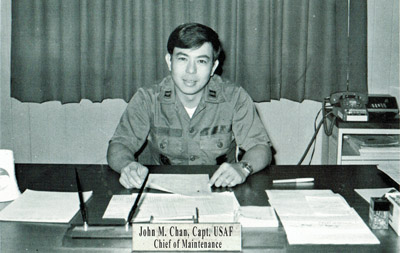 After graduating, and attending OTS in 1976, John returned to Chanute AFB to receive training as Aircraft Maintenance Officer. As Maintenance Officer, he has worked on the F-15, F-16, and F-111 aircrafts at Luke AFB, AZ and Pease AFB, NH. He also worked on C-141s in RAAF Base, Richmond, Sydney, Australia and on F-4s and F-86s at Taegu AB, South Korea. John was also assigned as Munitions Officer, serving at the Italian Ghedi AB in Northern Italy. John continued with his education and earned his Master's in Business Administration (MBA). He retired from the Air Force in 1988 from his last base at Pease AFB, NH when he suffered a major aircraft accident. After leaving the Air Force, he accepted a position as Integrated Logistics Systems Manager at Kaman Aerospace, Bloomfield, CT, moving to Avon, where he has resided since then.
In Connecticut, he met and married Sally MacDougal who had also relocated to CT from Ticonderoga, NY. He is a life member of the Disabled American Veterans (DAV) and the Veterans of Foreign Wars (VFW). John is also a member of the American Legion. He serves the DAV and American Veterans (AMVETS) as head of their Heroes on Wheels program giving mobility to disabled Veterans throughout Connecticut.
David Ciosek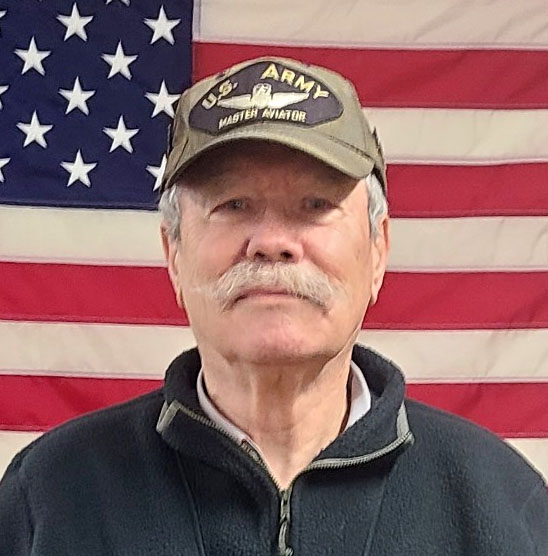 David Ciosek a Meriden resident, graduated from Wilcox Tech School in 1964 and enlisted in the Army at age 17. He tested very well and the Army offered him OCS. He became a lieutenant in the 4th Division and saw significant service in the field in Vietnam. He later volunteered for flight training and flew Air Cobras. After Vietnam he joined the Air National Guard. He retired with the rank of Colonel (O6). He now works at the V.A. Hospital in West Haven
.
Glenn Clark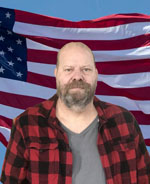 Glenn Clark, born Oct. 6, 1958 was raised in West Haven and moved to Meriden in 1983. He joined the U.S. Navy in 1979 at age 21 shortly after the Viet Nam conflict. His base station remained Camp Lejeune NC throughout his military career. Although he joined the Navy, he spent his entire time as a medical corpsman with the Marines. Tours included four months working with doctors, off the USS Nashville above the Artic Circle, living in tents on the tundra in the Artic weather where he held sick call and sutured lacerations as well as assisting the medical staff. Another six months tour was spent cruising the Mediterranean. And also jungle training in Panama (including eating bugs, grubs and snakes for survival, as well as suffering a rattlesnake bite in California's Mojave Desert). Glenn was awarded the Meritorious Mast twice for his service.
Leaving active duty in 1982, Glenn worked as a cabinet maker for six years, then at a State of CT toll station in Wallingford for six more years, then as a US Postal Service carrier and window clerk, resigning in 2009. Medical challenges have included a heart transplant in 2017 and Parkinsonism officially diagnosed three years ago. Happily married to Suzanne for many years, he has one stepdaughter.
Roy Cross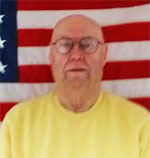 Roy was born in 1930 in Westport MA, living and working the next 14 years on his family's farm. He also worked as a mechanic for GM products from age 11-20. He was in college in Rhode Island when he was drafted (Korean War days) and spent 1954-1956 in the US Army. Following basic training at Fort Dix, he was stationed at Fort Devins (Massachusetts) for training in the National Security Agency.
One day he saw a notice that the First Army Band (headquartered in Virginia Beach VA) was looking for musicians, and having played trumpet and drums since age 9, he applied and was accepted. He remained in the Band for the next two years, performing throughout the country. Following discharge, he chose a career as a mechanical engineer, working for various employers.
He married his wife Jacqueline in 1958 and raised a son John and daughter Jean. He resided in Torrington CT for the past 50 years, until relocating to Meriden in 2014.
Richard Cyr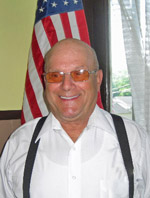 Richard Cyr was born on June 13, 1943 in Madawaska ME, where he remained through the eleventh grade. Due to a family situation, he then moved himself to Connecticut where he worked for two years in a bakery, and then for the next 15 years for Amodio Moving & Storage as a driver and mover.
During these years, he joined the US Army in 1966 (during the Vietnam War) at age 23, had basic training at Fort Dix, and then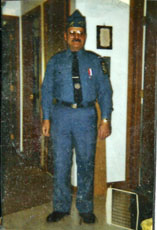 served as a tank mechanic in the Armored Division at Fort Knox KY. However, after seven months, an injury to his wrist led to an honorable medical discharge, and he returned to Amodio until1977; he notes, "I've got a million miles under my belt." He then joined Gagnon Trucking Co. driving dump trucks and payloaders until1989. He then worked as a custodian at the Bristol Board of Education, until his eyesight (macular degeneration) forced his retirement in 2003.
He married his present wife Evelyn in 1991, and has one son (Todd) by a previous marriage. Despite his eyesight, he enjoys bowling and carpentry.
Photo on right is from the Franco-American War Veterans Post #26 of New Britain, taken in 1995.
A. Scott Dean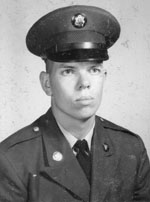 Summer, 1963 I had just finished my junior year of high school and was called for a selective service physical which I passed with flying colors. Many of the other young men there were recent college graduates, so I had concern. Then after my freshman year at University of Maine in 1966 my mother got a heads up call that I was on the draft list for September. To me, that meant, not returning to college. So, on 26 July 1966 I took an oath as we all did and joined the 1125th U.S. Army Hospital and saw an opportunity to get the training I needed for the job and career I wanted.
So I waited more than a year before I was called to go to basic. However, I didn't sit still; I requested a chemical warfare school and got it. And then I went to a second school and I was still a buck private. Eventually I went to Fort Polk, LA for basic in the summertime and then on to Fort Sam Houston, TX for medical training. Then I returned home and moved to Springfield, Mass and transferred to the 309th Field Hospital, a much smaller unit but fully self-contained.
Our training was a bit lax and something had to be done. We got better, I got promoted, and we spent a lot of time with medics working weekends in the three area hospitals in Springfield. Then we were placed on SRF status. Special Reserve Force. The simple explanation was that we would be the next unit called up and deployed because we were fully trained. Not until July of 1973 was the SRF removed. At that time I was a staff sergeant filling a platoon sergeant slot. But that slot was already taken by our First Sergeant. In the fall of 1973 I took an MOS exam and scored higher than anyone in the US Army. I was given a meritorious promotion to E-7 but needed to find a unit with an open slot. There were none, so I got a discharge after 8 years in July 1974. I returned to school full time and in November the 819th Station Hospital USAR in West Hartford called. "Sorry, Colonel, you had your chance."
During my Reserve time I worked in a number of military hospitals on the east coast in addition to summer camps. I taught chemical warfare defense to various infantry units. I also completed the MOS 91Z50 which was a hospital ward supervisor E-7.
Don Deming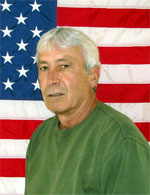 Six months out of high school at age 18, Don and a friend joined the Navy in 1973 at Naval Station Great Lakes in Illinois. His grandfather was in the Navy during WWII and his father in the Navy during WWII and Korea. After six months training as an Aviation Electrician's Mate 3rd Class in Jacksonville Florida, he was transferred to Naval Air Station North Island in California. During the bulk of his four year enlistment, he was stationed in the West Pacific, primarily in Japan but also in Hong Kong, Australia and Taiwan, working both in electrical maintenance and as a crew member (vertical replenishment crewman) on H-46 helicopters (six-rotor heavy lift aircraft with a range of about 300 miles which can transport 30 troops or 6000 lbs. of cargo).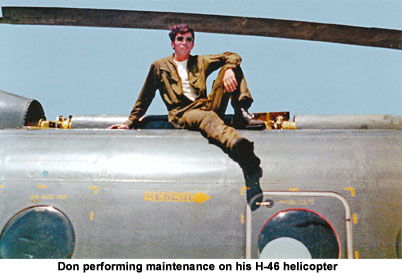 Flying a total of 800 hours (about 400 sorties), many of his flights were to supply aircraft carriers (which were launching missions into Vietnam), providing food and other provisions, and occasionally transporting personnel and ordinance (1000 lb. bombs). Dropping or recovering cargo from destroyers pitching and rolling in heavy seas was a special challenge, requiring continuous critical directions from the vertical replenishment crewman to the pilot as they hovered just off the deck. His aircraft also flew humanitarian missions during emergencies such as typhoon destruction in Mauritius and the Philippines. During his time, Don's aircraft had two emergency set downs and once had their rotors clip some apple trees while landing at a soccer field in the Philippines.

After discharge from the Navy in 1977, Don rejoined Allegheny Ludlum Corp. in Wallingford (where he worked briefly before enlistment) and now has worked there for 38 years, planning to retire soon. His family includes his wife Linda, a son Jeff and a granddaughter "who absolutely has me twisted around her little finger."
Clark Doehr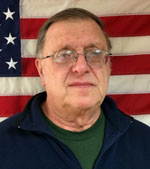 Meriden native Clark Doehr, born in 1947, attended Wallingford schools as a child, and after graduating from Lyman Hall HS attended the Culinary Institute of America, graduating two years later. In 1967 he enlisted in the US Army, and after a Fort Dix basic training experience deployed to Viet Nam 1968-1969, initially as a cook and subsequently in an infantry unit, 3/17th Air Cavalry. During this time, he was stationed at the Bien Hoa Air Base; trying to sleep inside a hootch (a hut within a sand-bagged bunker) despite every-two-hour rocket and mortar attacks.
After returning stateside, he left active service in 1970, subsequently serving in the Reserves for an additional four years. In civilian life he worked as a chef for 10 years at several locations including the Wallingford Country Club and the Farms Country Club, followed by a twenty-year career as a firefighter and paramedic with the Wallingford Fire Dept. retiring in 2000. He married his wife Harriet in 1974 and has two sons. A special hobby is growing orchids and Clark is currently president of the Nutmeg State Orchid Society.
Richard Egan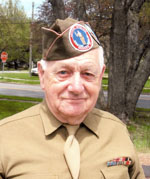 Born in Waterbury in 1924, Richard Egan came to Meriden when he was 5 years old. He attended Roger Sherman, Old South Meriden, King Street, and Meriden High School. In 1941, he received "GREETINGS" from Uncle Sam. The 1st Army Engineers found him in Mississippi and then Europe. Richard served at Omaha Beach and the Battle of the Bulge. He was a reconnaissance driver and there are pictures of him in his Jeep that make him smile. On a more serious note, he can tell of the bitter cold and the deep snow and being in Aukum, Germany after it was "bombed flat". He picked up a little German and some French in Europe. Richard was the company Bugler and learned the calls that would signal the times and events of the day.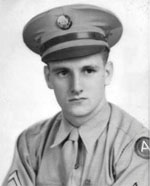 Returning home after four years in the military, Richard met and married the late Dorothy Markham. They had two children, Donna and Donald. His family and a job with CL&P company were his focus. He dabbled in owning and selling old Hudson cars and a 1940 Buick (with a story to tell) and a Jeep. The American Legion wanted to sponsor a drum and bugle corps and Richard was a big part of their success as one of their original members. He played the horn with the Yankee Pedlars and brought much acclaim to himself through music for 56 years.

In 1996, Richard and two other veterans formed the Antique Vets. There are approximately 250 members—no rules and no dues. They play and march and present the Colors at schools, ceremonies, and burials. When in uniform, Richard will modestly identify his Good Conduct Ribbon, Battle of Berlin, European Theatre, Five Battle Stars, and the Berlin Occupation. These days, "Grandpa Egan" is enjoying his two adopted granddaughters from the Ukraine.

Les Forbes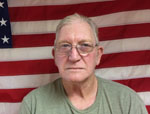 Les Forbes was born in New Haven and graduated from high school in 1967. After working several years in a paper mill (85 hours/week) and as a tool & die apprentice, he was drafted in Jan. 1969 during the Vietnam era.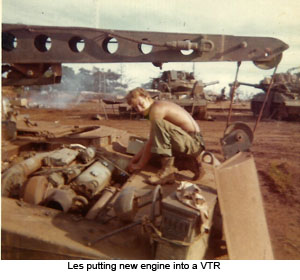 After basic training at Fort Dix, he completed a 16-week course at Aberdeen Proving Grounds in Maryland, learning turret artillery repair, and then was shipped to Viet Nam for a 366-day tour of duty.
Most of his time there with the 11th Armored Cavalry was in the jungle, driving or commanding a 2-man VTR (vehicle track recovery) used to tow damaged tanks out for repair.
This work caused a high rate of casualties, as the VTRs had minimal arms or firepower. During this tour, from his section of about 100 men, 22 were killed and an additional 40-50% were wounded. He also was active in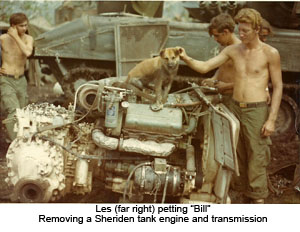 tank repair and maintenance, often working with damaged Sheridan tanks with little or no spare parts or manuals.
Following his discharge in Sept. 1970, he worked as a truck mechanic for International Harvester. It appeared he was to be reactivated in 1974, but he joined the National Guard at that time and avoided additional active duty. He then worked in construction, mainly logging and land clearing and formed his own business. In 1977, he began working for UPS as a mechanic and automotive manager, but then in 1983 moved his family to Vermont where he formed his own logging company. In 1996, he began working for the Dept. of Defense doing equipment repair work for the National Guard.
His civilian career ceased about 2007 and his military retirement occurred in 2010. He married his wife Dena in 1968, and they have two children and three grandchildren. He continues to love working and cutting wood in the forest, and currently heats his home with about 25 cords of wood annually.
David Friend

David Friend was born in Sedgwick ME, but later moved to the Meriden/Wallingford area and graduated from Lyman Hall High School in 1966. After a year at SCSU, he enlisted in the U.S. Air Force on Dec. 5, 1967, with basic training at Lackland AFB in Texas, followed by four months in Technical School for training as a mechanic at Chanute AFB in Illinois. He was then sent to Mountain Home AFB in Idaho until his discharge on Dec. 4, 1971. He worked as an auto mechanic during those years, attained a rank of Staff Sergeant (E-5), and enjoyed exploring the beautiful landscapes of Idaho when he was able. He subsequently joined the National Guard, active from 1975-1992 with one deployment to Germany.
Dave married his wife Sue in Oct. 1967 and they now have two children and five grandchildren; they both have been quite active in their church, including service as Sunday School teachers. In civilian life, Dave worked for 30 years with the U.S Postal Service (as a letter carrier and supervisor) and also for Hunter's Ambulance for 15 years as a van driver for handicapped clients.
Gerry Godburn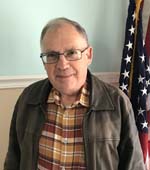 Gerald Timothy Godburn was born and raised in South Meriden Connecticut and spent most early years in the family home on Sorries Court. Attended elementary school in South Meriden's Hanover Elementary School. Later education was provided by Lincoln Junior High and Orville Platt
Hight School. After High School I was accepted and attended the University of Mississippi for several semesters. I left Ole Miss in the late fall of 1967 and returned to Meriden. I was taking computer programming classes in New Haven when I received my draft notice.
In order to get sufficient time to complete the computer classes I enlisted in the Army. I was inducted in September of 1968 and was sent to Fort Jackson South Carolina for basic training. Our barracks were old WWII temporary barracks that still required firing the coal furnace to get hot water when we returned from training activities. After eight weeks of training I was sent to Fort Gordon Georgia for advanced training in communications. This training was successfully completed in early 1969 and I had orders for an eighteen-month duty assignment in Anchorage Alaska. Shortly before leaving Georgia I was sent to Washington DC to interview for assignment to a military intelligence unit because of my very clean background. The interview with the US Army Special Security Group (part of the office of the Assistant Chief of Staff for Intelligence) went well and was re-assigned to Viet Nam.
On arriving in Saigon, I was sent to work with the 4th Infantry Division in Pleiku in the central highlands. I spent seven months in the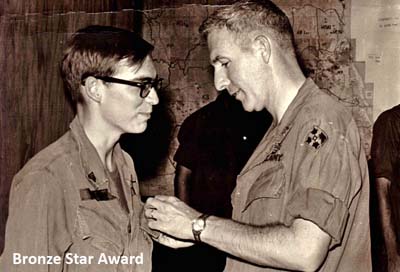 USASSG office in Pleiku working as a communications specialist and reviewing classified information for the division staff along with other duties when the division was directed to move to An Khe and I was sent ahead to oversee the building of our new secure facility prior to the move. Near the end of my tour I was awarded a Bronze Star Medal for my work with the intelligence information. Due to the workload I had to extend my service in Viet Nam for a month so that I could take R&R in Australia. Upon returning to Viet Nam, I immediately went back to Saigon and returned back to the United States. I completed my service working in the Pentagon for the last 18 months of my tour. I had a lot of interesting and strange experiences during my service but chose to leave at the end of my three year tour (even though I had been offered a Warrant Officer commission if I would stay).
After my service I came back to Meriden, went to work, married my High School sweetheart in 1974 and returned to school. and graduated from Quinnipiac College with honors and was even inducted in the National Honor Society for Business. My wife and I have had two children who are now grown, married, and have careers and families of their own. We have two grandchildren of whom we are very proud.I have chosen to keep working but am now only working part time and expect to completely retire later this spring so that I can focus on hobbies, travel, and taking the dogs for long peaceful hikes.
Raymond Higgins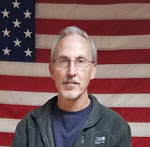 Ray Higgins was born in 1957 in Milford Ct. but moved to Meriden at age 15 and graduated from Maloney H.S. Coming from a family with an extensive military background (including a great grandfather who fought for three years with the 11th New Jersey Volunteers during the Civil War), he and his twin brother enlisted in the US Navy. Ray underwent basic training at Great Lakes Illinois followed by four months at Radioman "A" School in San Diego Ca. He was then assigned to Naval Communications Station Norfolk Va. for the next year and a half as a radioman, including three months training at Morse Code School at Charleston Naval Base in South Carolina, returning to Norfolk for another year.

In Jan. 1978, he was stationed aboard the aircraft carrier USS America CV-66 making two deployments from the ship's home port in Norfolk Va., to patrol the Mediterranean with the US Sixth Fleet. Briefly assigned to Main Communications, he was then assigned as the Communications Dept. Damage Control Petty Officer doing mechanical repair and firefighting maintenance attaining the rank of Petty Officer Second Class. He was discharged in Dec. 1979. In civilian life, he initially did odd jobs before beginning training as a diesel machinist with Amtrak in Feb. 1984. and subsequently with Metro-North Railroad in New Haven, retiring with over 33 years of service in 2017. A three year stint from 1988-1991 in the Naval Reserve found him assigned to the frigate USS Miller FF-1091 in Newport R.I. patrolling the east coast. He married his wife LouAnn in 1985 and has a son and daughter. Today he enjoys babysitting his granddaughter and volunteering with the Civitan Club with Challenger bowling and baseball.
Tom Higgins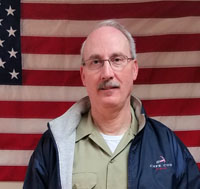 Tom Higgins was born in 1957, in Milford, CT. In 1972, he moved to Meriden and he graduated from Maloney HS in 1975. That same year, he and his twin brother Ray, also an Antique Veteran, enlisted in the US Navy and together they went for 10 weeks basic training at Great Lakes, Illinois. Upon completion of Boot Camp, he attended Operations Specialist "A" School at Great Lakes, Il. After graduating from "A" school, Tom went on to further advanced training in Dam Neck, VA. (VA. Beach), learning to operate the NTDS (Naval Tactical Data Systems). He was then assigned to the aircraft carrier USS America (CV-66). While on board the America, Tom deployed to the Mediterranean Sea 3 times and also deployed to South America and the Caribbean Sea. While working on the America, in the CDC (Combat Direction Center), Tom's duties included tracking air and surface radar contacts and providing data to the Officers in the CDC and on the ship's bridge. His department also assisted in search and rescue missions. Additionally, he completed ASAC (Anti-Submarine Air Control) school and became a qualified air controller, controlling fixed wing and rotary wing (helicopters) aircraft. Tom's role as an ASAC was anti-submarine warfare search and detection. Other duties as a controller included search and rescue missions and safety of flight for the aircraft.
Following separation from the Navy in Dec. 1979, he returned to civilian life, working as a machinist at Amtrak for four years and Metro North RR for 28 years, retiring in 2017. He married his wife MaryJean (MJ) in 1989 and they raised two sons, one of whom is a Navy Seabee veteran. Today, Tom enjoys model railroading, biking, serving with the Meriden/Wallingford Civitan Club and volunteers in the Meriden Soup Kitchen every Tuesday.
Norman "Norm" Hoedtke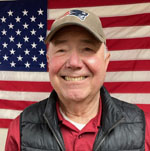 Norm was born in 1947 at US Naval Hospital, Chelsea, and grew up in Marshfield and Hingham on the South Shore of Boston. Following an initial year and a half attempt at college, he enlisted in the Navy as a Hospital Corpsman designee. He attended boot camp and Hospital Corps School in San Diego and the Fleet Marine Force (FMF) course at Camp Pendleton before being sent to Naval Hospital Chelsea as a ward Corpsman on Sick Officers Quarters and ICU. After completing training as an Operating Room Technician, he was returned to the Medical Battalion at Camp Pendleton for FMF duty.
Six months later,,he was deployed to RVN, serving a six month assignment as Senior Corpsman of Hotel 2/5/1 in the An Hoa Valley region and the last six months as an OR Technician at the 1st Medical Battalion Hospital in DaNang before rotating stateside and being separated.
After returning to college at UMass and BU and earning a Masters in Health Administration, he accepted
a Commission in the US Army Medical Service Corps in 1977. Completing Officer Basic Training in San
Antonio, he was assigned Letterman Army Medical Center, Presidio if San Francisco as the Radiology
Administrator. He separated as a Captain in 1980 and worked in multiple clinical and administrative
healthcare positions, retiring in 2008 after 13 years at the UConn Health Center in Farmington, CT.
Norm and Maureen were married in 1974 and moved to Meriden in 1985. Our son and daughter both
graduated from Maloney High School and completed college They each have 2 of our four
grandchildren and reside in Chicago and Glastonbury with their spouses.
Howard Hoff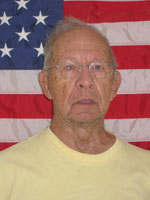 Howard Hoff was born in Middletown CT in 1928, graduated from Woodrow Wilson High School and went to work at American Cyanamid in Wallingford. He was drafted in 1950 (Korean War), did his basic training at Fort Devens and then went to Fort Hood TX where he was trained as a forward artillery observer in the 78th Armored Field Artillery,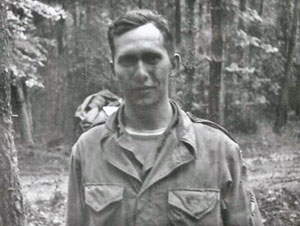 2nd Armored Division.
He was then transferred to Germany during 1951-1952. Howie explains that being a forward observer is a hazardous assignment in wartime, "with an average life expectancy of 15 minutes". The forward observer (FO) moves by himself ahead of the battery of six 105 mm howitzers looking for and spotting targets of opportunity, then calling in the coordinates. A single howitzer shell is fired, and then the FO corrects the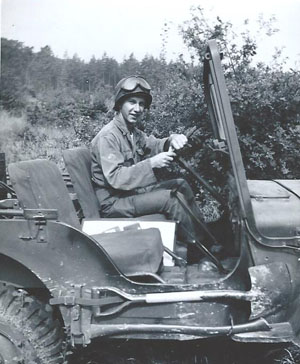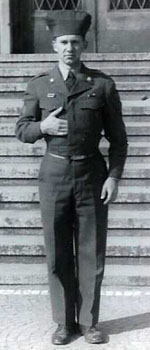 coordinates, so that by the third test firing, the shell is on target, allowing the remaining guns to begin firing. While in Germany, Hoff had his own vehicle and was able to enjoy much of the countryside, sometimes driving a lieutenant to his family's residence 10 km away and at other times driving another lieutenant (who had worked for National Geographic Magazine) on nature trips for photographic outings.
After discharge in 1952, he resumed working for American Cyanamid with a career total of 42 years, going from clerk typist to foreman and sometimes shift supervisor. He married Marilyn in 1956, has four sons and two twin daughters, seven grandchildren and one great grandchild. He lives most of the year in Florida, but returns to his Middletown home during the three hot summer months.
Karen Knell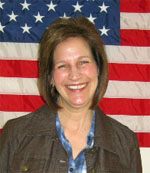 Karen was born in Meriden in 1961 and graduated from Maloney High School. She immediately enlisted in the US Army at age 18, looking to improve her skills. After basic training at Fort Jackson SC, she spent the next year at Fort Lee in VA, training as a Substance (Food) Supply Specialist. She next deployed to Jump School at Fort Benning in GA, preparing to be a paratrooper. However, after about five "scary" jumps from a 250 training tower she broke a foot during a landing, ending that pursuit.
She resumed being a Substance Supply Specialist in KY, then reenlisted for three more years and was in charge of her battalion's program in CA, eventually gaining the rank of E-4. After discharge in 1985, she worked with special needs children in WY, returned to Meriden as a nurse's aide at Masonicare, then worked in AZ creating digital maps, and then coming home again as a maintenance worker for the Meriden Board of Education and as a massage therapist.
While married, she had two sons (Craig, served in the US Navy for seven years, and Joseph) and now has two granddaughters.
Robert Krom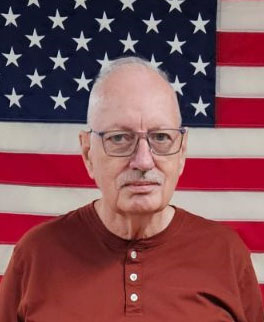 Robert Krom was born in Stamford CT in 1945 and proceeded to graduate from high school a few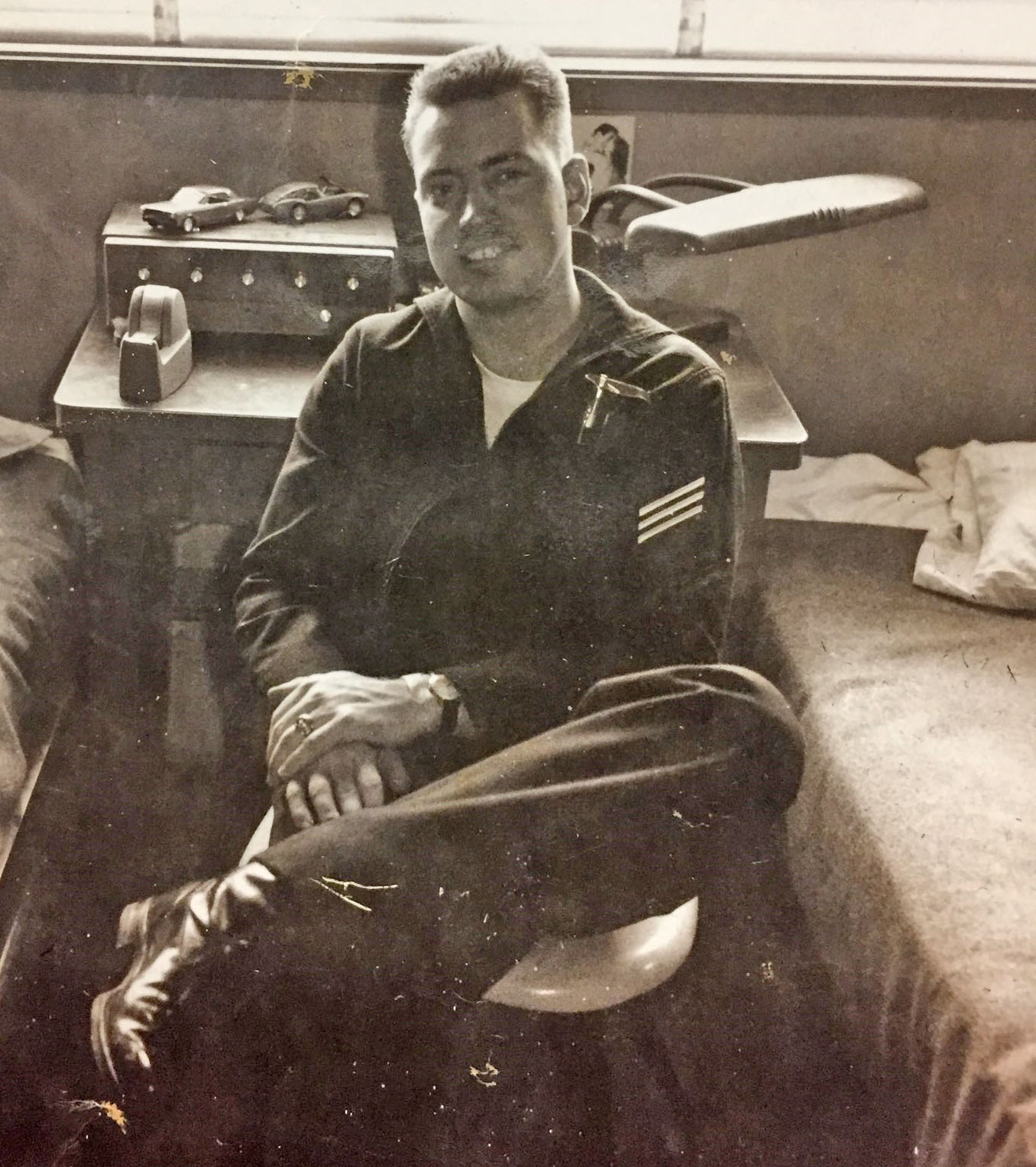 years later. He began working in the meat processing business for 10-11 years, and then spent the next 34 years as a Federal Meat & Poultry Inspector, requiring extensive travel (about 30,000 miles per year) for his area stretching from Long Island NY to Canada (and including all six New England states); this work included imports, exports and processing inspections. He retired 12 years ago. His first wife died of cancer in 2009, and he remarried in 2011. Robert has a daughter (Army) and son, and eight grandchildren.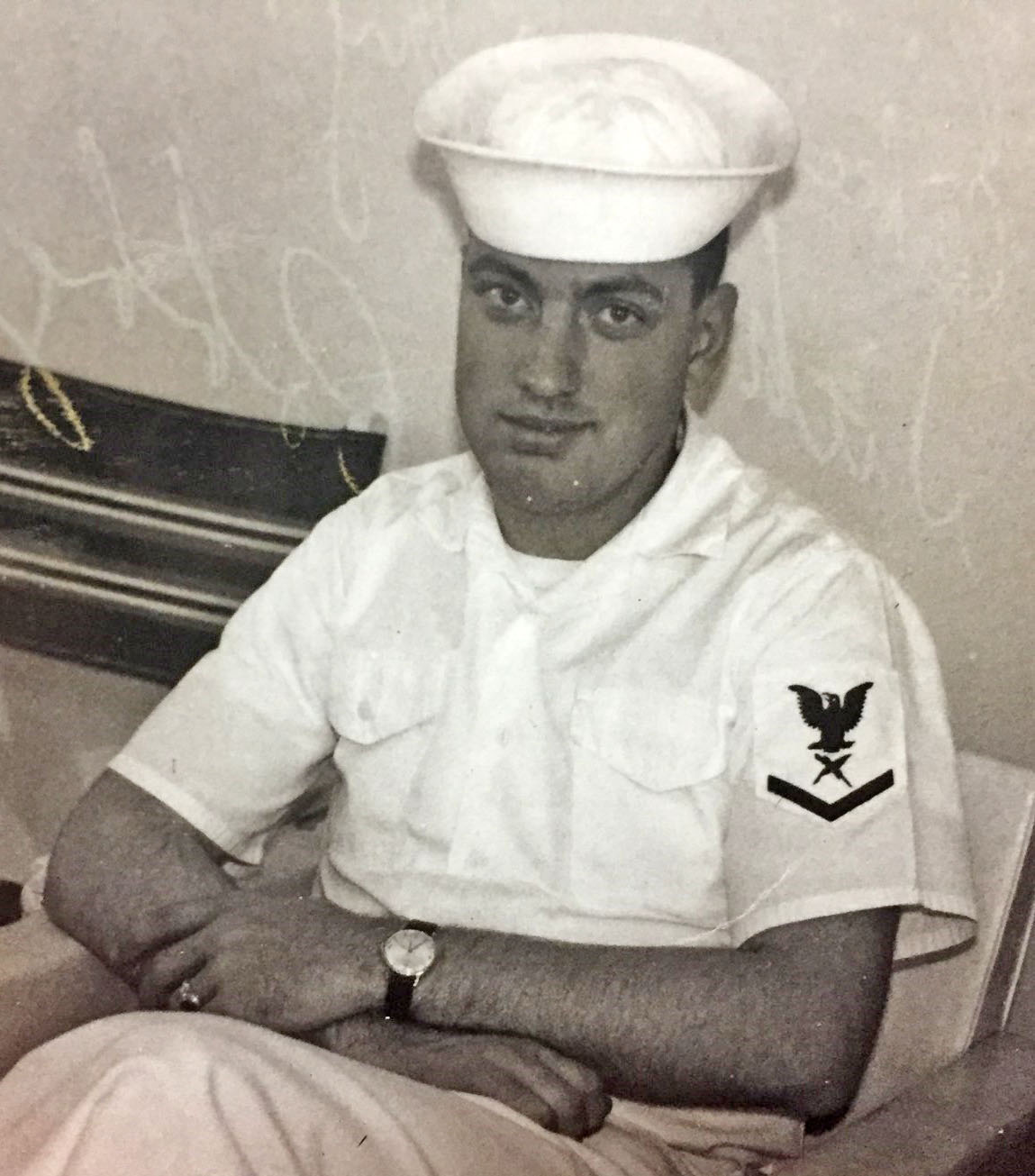 He joined the U.S. Naval Reserves in 1963, becoming part of the Naval Security Group. He especially recalls a "rough seas" trip to Puerto Rico in 1964 during which everyone got bounced around pretty badly. He began his active-duty status in June 1964 and was sent to Skaggs Island Naval Communication Station in California for four months. Then followed a yearlong stint at the Naval Air Facility at Adak, Alaska. He also was active with the U.S. Naval Security Group Activity. Robert was discharged from active-duty in June 1966, and retired from the Naval Reserves in 1969. He remains in contact with four friends from the Adak days, especially talking about the mountain climbing that he enjoyed.
John Lawlor, Jr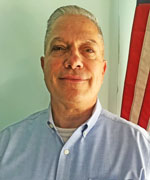 John was born in 1965 in Waterbury CT and later attended Technical Schools in that city, graduating in 1983. Later that year, he joined the US Army, with basic training at Fort Dix NJ. Eventually, Brigadier General (ret) John P. Lawlor, Jr had more than 37 years of total military service. He proudly served in all three components of the US Army during his long career: Active, National Guard and Army Reserve. He enlisted in the US Army in 1983 and attended basic training at Ft Dix, NJ. He then completed Combat Engineer (12B) training at Ft Leonardwood, MO. He attended Officer Candidate School and was commissioned as a 2LT of Infantry in 1987 serving often at Ft Benning, GA. He spent more than thirteen years as an Infantry officer before branch transferring to Special Operations and the Civil Affairs branch. There he served in several assignments at all levels from Battalion to Theater and Joint Task Force level.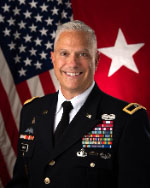 His deployments and operations included missions to Bosnia-Herzegovina, Croatia, Macedonia, Republic of Georgia, Germany, Spain and Iraq to name but a few. His command assignments included Company, Battalion (Airborne) and twice as a Brigade Commander. He also served as Military Assistant to the US Ambassador to the United Nations; Division G-3 Operations Officer and Command Inspector General (USACAPOC, Airborne). His General Officer assignments included Deputy Commanding General 63rd Division; Deputy Commanding General US Army John F. Kennedy Special Warfare Center and School (Airborne), Ft Bragg, NC. His awards and decorations are commensurate with someone of his rank and years of service. Key awards and decorations include Distinguished Service Medal, Legion of Merit (w/4olc), Bronze Star Medal, Defense Meritorious Service Medal, Master Parachutist Badge, Ranger Tab, Air Assault Badge, Combat Action Badge, and several sets of foreign parachute badges.
Today in civilian life, he serves as Director of Public Works & Engineering, City of Meriden.
Ed Lynch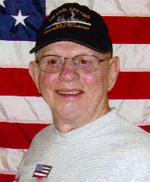 Ed entered the Navy in August 1956 after graduation from Wilcox Tech as an electrician. He enlisted to become a Construction Electrician with the Seabees. Following 13 weeks of basic training at Bainbridge, MD, he left for interior communications electrician school. After completing school, he picked up a billet aboard the USS Brownson DD 868, a destroyer with home port in Newport, RI. While serving on the Brownson, he attended fire fighting school and damage control school at Norfolk, VA .His first cruise was to South America and while en route, he crossed the equator and into the realm of Davie Jones and became a "shell back".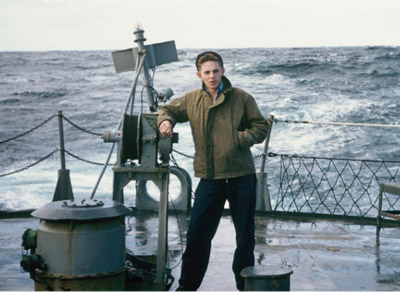 After returning to the states, he joined the NATO forces and operated with them in the Northern Atlantic, including crossing the Arctic Circle with the aircraft carrier USS Forrestal CV59 and the nuclear powered; SSN Nautilus, where he joined the realm of "blue noses." Ed made rating of IC Electrician 2nd.class and took over duties of "R" repair divisions leading P.O. During a cruise, he hit a hurricane at Cape Hatteras and took on water due to a bad hatch, resulting in an electrical fire in the aft engine room. Also a boat davit and motor whale boat were damaged.
Ed completed his hitch on 1 August 1960. Out for 19 years, he received a letter from the Navy looking for people with past experience. He changed his rate to Electrician and replied, thinking now that he certainly would end up in the Seabees. Wrong! He did a tour as an electrician on board the USS Canisteo AO99, an oiler. Next was a tour on the USS Fulton AS11, a sub tender. He then transferred to the USS Miller FF 1091, a fast Frigate out of Newport, RI, coming full circle. His last tour was on a Minehunter CT.2 out of Groton, CT, where he filled the billet of Chief Engineer.
He left the Reserves in January of 1982, and in civilian life started employment with Burr Electric Co. where he worked up from apprentice to an E1 with his contracting license. In 1978, he started work as lead man at Yale Steel (now Nucor) and later retired from there as Chief Electrician.
Ed has been married to his wife Elsie Lorraine for 53 years, They have two daughters, Debbie Lou and April, four grandchildren and four great grandchildren, with one grandson in the Marines who is just back from Iraq. Ed and Lorraine are avid outdoor people, enjoying cross country skiing, mountain biking, snowshoeing and snowmobiling. Ed does a lot of bird and duck hunting with his Labrador retriever and is a life member of the Meriden Rod & Gun Club.
On Feb. 19, 2015, Ed Lynch of the Antique Veterans Honor guard of Meriden was presented with two medals and two
ribbons by U.S Representative Elizabeth Esty at a regular meeting of the Antique Veterans. Click here for details and photos.
Rob Magiera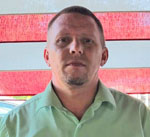 Rob Magiera was raised in Detroit MI, and following graduation enlisted in the U.S. Army with basic training at Fort Knox KY. He was then posted to Aberdeen Proving Ground MD for AIT training for Utility Repair (Heating and Air Conditioner Repair) and then on to Fort Benning Ga. to participate in 3 weeks of training to earn the coveted silver wings (Army parachutist badge). Then on to Fort Bragg NC, home of the Airborne, spending the next three years there with the 782nd MSB of the 82nd Airborne, amassing 60+ jumps. He also pursued getting the skills of Heavy Construction Equipment Repair, along with learning how to drive countless heavy vehicles. Once his three years were up, he headed back home to report to the 1072nd Maintenance with the Michigan National Guard for the next four years.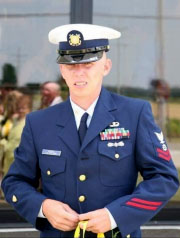 When his enlistment was up, he reenlisted in the Coast Guard, beginning in Yorktown VA for Machinery and then Aids to Navigation (ANT) Long Island Sound. While there he earned his boat crew and boat engineer certification. Then on to Sector Detroit where he became JOOD (Junior Officer of the Day), and ODD (Officer of the Day). He subsequently moved down to Ohio and reported to Station Marblehead which is a search and rescue unit. After three years he left the military and became a veteran.
He moved back to CT in 2012. He and his wife Kelly have been married for 14 years and have four children. He now works full time at Boscov's in the Meriden Mall for the past six years. He currently is working on his degree in computer programming, while also enjoying spending time with is wife and kids, working on cars, and wood carving.
For additional information and photos, please click here
Kenneth Morotto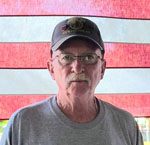 Kenneth Morotto was born in Hartford CT and graduated from South Catholic High School (Hartford) in 1966. He was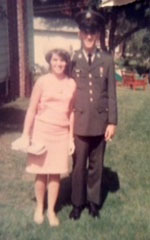 drafted into the U.S. Army in 1967. After basic training at Fort Dix NJ, he was reassigned into the U.S. Army Reserves, 76th Division, for six years until he was discharged in 1973. Working in Supplies, he was in action every other weekend and 2-3 weeks each summer, much of which was spent drilling but also in activity during the street riots of 1968-1970.
Ken worked in civilian life for 36 years (1968-2003) for the State of Connecticut, first in Supplies and later as a Purchasing Manager. Then he worked in a liquor store from 2003-present (except for one year during the COVID pandemic). He married his wife Carol Ann in 1969 and had two children and five grandchildren. He and his wife have especially enjoyed travel in the U. S., the Caribbean, Cuba and Europe.
Ken Muravnick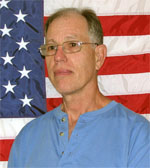 Ken was born and raised in Meriden and graduated from Maloney High School. After working for about a year and finding the work pretty boring, he found himself one day in 1968 walking past a recruiting station on Colony St. On an impulse, he joined the US Army, an action that his mother tried to buy his way out of, but to no avail.

The normal six weeks of basic training at Fort Campbell KY was doubled to 12 weeks due to recurrent pneumonia, and he was almost discharged from the service, but he successfully passed a rigorous physical test. He then spent two additional weeks of intense advanced training (20 hour days) at Fort Benjamin Harrison IN to become a squad leader, but was then sent to Fort Knox TN for two months for training as a clerk typist. This was followed by the remainder of his two year enlistment at Fort Sam Huston TX as a clerk typist for the Adjutant General, also giving orientations to incoming doctors and nurses.

He repeated requested duty in Viet Nam, even offering on one occasion to replace a friend (who was the last male in a family line) who was serving there, but this was denied each time by the Army. He was discharged in 1970, followed by a long career with Northeast Utilities (1971-2009) as an area stock handler, meter reader and lineman.

He married his wife Kerry in 1971, had two children (Amy and Kevin) and two grandchildren. His extensive interests include fishing, hiking (including several ascents of Mt. Washington), and kayaking, Of interest: at age 16, he was ranked sixth in the country in the adult division of racquetball.

Henry Muszynski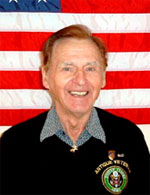 The 88th Glider Infantry Regiment had its origin in the 88th Airborne Infantry Battalion, the Army's first air landing unit, activated Oct. 10, 1941 at Fort Benning, GA. During two years, it trained the 11th, 17th, 82nd and 101st Airborne Divisions in air transportability and later did so for the 84th and 103rd Infantry Divisions in preparation for their joining in the massive airborne assault on Berlin by the Allied Airborne Army.
In mid 1944, the 13th suffered a disheartening loss of all privates and many officers.. They were rushed to Europe to replace combat losses in the 17th, 82nd and 101st Airborne Divisions. After months of training of replacements, the 13th finally embarked for France in January, 1945, months after first scheduled. On arrival, it was assigned the XVIlIth Airborne Corps and went into assembly areas at Sens, Joigny and Auxerre. Soon the 88th was deactivated and its personnel transferred to the 326th Glider Infantry, which was then increased from two to three battalions. On March 1, 1945, the battle seasoned 517th Parachute Infantry Combat Team, which had fought with distinction in Italy, Southern
France, Belgium and Germany, joined the 13th at Joigny, France.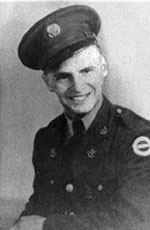 Assignments to combat missions came quickly but with frustrating results. Alerted along with the 17th Airborne Division for an assault against the Nazis at Wesel, Germany, the 13th participation was cancelled for lack of enough aircraft to airlift both divisions. Next, the division geared up for Operation "Choker," the landing across the Rhine at Worms. The day before the division was to take off, the 13th's paratroopers and glider troops again moved out of the barbed wire enclosed assembly areas. Paratroopers marched to the airfield, found the C 47's, climbed in the ones they were assigned to, and secured drop loads. Glidermen loaded and lashed ammunition, packed howitzers, jeeps and trailers into the gliders ready to take off at dawn. They woke up the next morning to the news the mission had been cancelled while they slept. General Patton had captured Worms while they were loading up the day before!
Next came operation "Effective," which was to deny part of the Alps to the Nazis to prevent them establishing a last ditch stronghold there. New intelligence, however, indicated that this operation was no longer necessary, and it was cancelled. Finally, as the days of the Third Reich were drawing to a close, elements of the 13th were scheduled to land at Copenhagen, Denmark, on a classified mission. It, also, was cancelled. Shortly thereafter, Allied Airborne Army Headquarters announced that the Division would be redeployed to the Pacific to participate in the invasion of Japan after a stopover in the United States. The Division arrived at the New York Port of Embarkation on August 23, 194S and moved to Fort Bragg, N.C. Shortly thereafter, Japan surrendered.
Henry married Jeanette in 1946 and they have two sons, two daughters and six grandchildren. He worked 24 years as a drop-hammer operator for Wallace Silversmiths, and 12 years as a rewinder for Allegheny Ludlum.
Jim Nemeth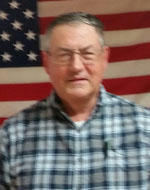 Jim was born in Southington but moved to Meriden before his first birthday. He graduated from Maloney HS and then from UConn in 1970, majoring in forest management. He spent summers fighting forest fires in California and New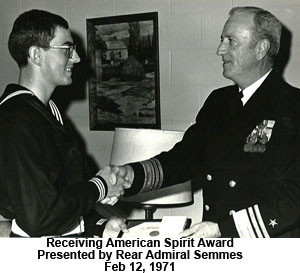 Hampshire during college years. After enlisting in the Navy in 1970, he attended Electronics Technician School in Great Lakes IL, followed by one year of training in code machines at Mare Island CA. While deployed to the Philippines during 1972-1974, he spent most of his time at sea in the Gulf of Tonkin and the Indian Ocean aboard six vessels: Cruisers USS Horne, Long Beach, Truxton and Bainbridge; Aircraft Carrier USS Midway; and Destroyer Escort USS Schofield. During this time, he served as a CTM (communication technician maintenance) specialist, maintaining intelligence equipment which monitored operations of other countries.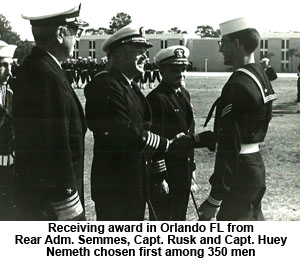 From 1974-1976, Jim was deployed to Guam where he did similar work at a fixed station. In 1976, he re-enlisted for another four years, but family situations caused him to apply to have that re-enlistment cancelled after only a month, a request that was granted. His retirement rank was E6 (Petty Officer first class).
Following discharge, he pursued a career in electronics, working seven years at Data Products New England, then two more years for a start-up company and another two years at Space Electronics. But his love of the outdoors and walking then caused him to join the US Postal Service as a letter carrier, a new career he maintained for 30 years.
Jim married his wife Kathleen, a fellow UConn student, in 1971; she followed him to the Philippines and Guam where she gave birth to the first of their three children (who in turn have produced six grandchildren). Today, Jim especially enjoys woodworking, tackling projects from tiny ornaments to large decks, and from flooring projects to furniture (including bookcases, chairs, beds and tables).
Renee Novak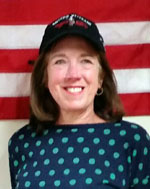 Renee Johnson Novak was born and raised in Pittsburgh, Pennsylvania. After graduating from Wittenberg University in Springfield, Ohio in 1983, she completed a Master of Science degree in Human Genetics from the University of Pittsburgh and a Master in Business Administration from Golden Gate University.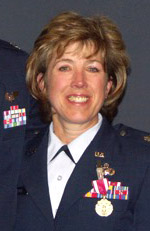 Renee entered the Air Force after graduating from Officer Training School in 1985. She began her career in Administration, taught Molecular Genetics at the U.S. Air Force Academy, and served in several high visibility staff positions under the Commanders of Air Force Space Command and Air Education and Training Command as well as the Chief of Staff, US Air Force.
She retired from the Air Force in 2005. Currently she holds the title of Vice President of Administration for the Sasser Group, Ltd. She also works for Aer Potentia as an Advanced Combat Identification (ACID) Analyst enhancing the Close Air Support (CAS) mission with national data. After retiring from the military, she led the Command, Control, Battle Management and Communications (C2BMC) program management processes for Product Development, Integration and Testing at the Missile Defense Integration and Operations Center (MDIOC), on Schriever Air Force Base.
Renee enjoys all kinds of fitness activities including road biking, triathlons and ballroom dancing..
Tom Novak
.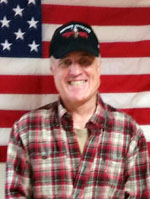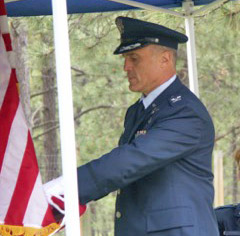 Ferenc Osvald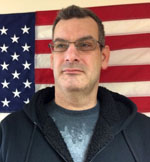 Ferenc Osvald was born in 1969 in Meriden and graduated from Vinyl Tech School in Middletown in 1987. After several temporary jobs, he joined the Army National Guard (143rd Military Police based at Brainard Field in CT) in 1990 for three years. He was deployed to Fort McClellan (Alabama) for basic and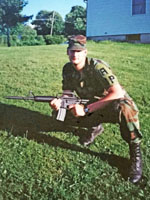 advanced individual training (during Desert Shield and Desert Storm operations), then deployed to Brainard Field.
Following separation in Sept. 1993, he began his current career at Hartford Hospital as a Communications Specialist, working with emergency communications such as LIFE STAR. In 1998, he married his wife Deborah and they now have a daughter and two sons on a farm property in Durham. His favorite hobby is showcasing his 2007 Mustang.
Barry Ritchie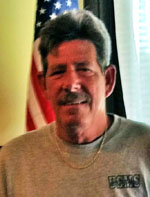 Meriden native Barry Ritchie almost made it through Maloney High School, but got into "a little bit of trouble" and chose to enlist in the US Army at age 17 in 1973 (he later received his GED). Three years of active duty began with basic training at Fort Dix NJ, followed by four months at Fort Sam Houston in San Antonio TX at the Brook Army Medical Center where he was trained to become a medic and then a Clinical Specialist.
He spent the remainder of his active duty at Fort Devins MA in the 7th Medical Battalion, 46th Combat Support Hospital. During this time, he was deployed to Germany for two months when Saigon was falling to the enemy, and later to Fort Chaffee AK for two months where he provided medical treatment to arriving South Vietnamese refugees (delivered babies, lanced boils and put in about 100 stitches a day).
Next followed three years of inactive duty, in turn followed by three years in the Reserves (working as a medic at the 340th General Hospital in New Haven). After discharge from active duty, he worked for seven years as a paramedic in a prison dispensary for the CT Dept. of Corrections, continuing his education and becoming a physician's assistant. During one night at the prison, he was taken hostage but was rescued by a SWAT team and later received a commendation by the CT Governor.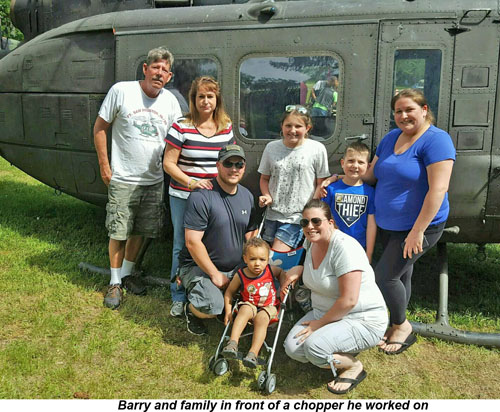 Switching careers, he moved into electronics, working for six years for Union Carbide (helping develop space suits and satellites, with work on the Apollo space mission and the International Space Station). He continued his career in electronics at Loctite Corp. (14 Years) and at Dow Corning (14 years), retiring in 2015. Today he works as a consultant for his company Electronics Protection Chemistries Group. He married his wife Diane in1980, and they have two daughters and three grandchildren. Barry enjoys motorcycles and skiing.
Paul Scappaticci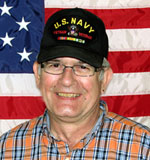 Meriden native Paul Scappaticci graduated from Wilcox Tech and joined the U.S. Navy (his father was also in the Navy) in July, 1970. He was trained at Great Lakes IL boot camp and then at A-school for electrician's mate, finishing in March 1971. His orders then took him to the USS Prairie AD15 (destroyer tender) which he boarded at Subic Bay in the Philippines as a ship's company electrician's mate, bring in charge of maintaining the ship's electrical systems.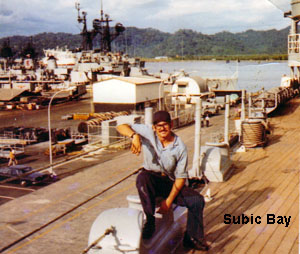 During three cruises on that vessel, he visited Singapore, Taiwan, Japan and Hong Kong, and in March 1973 went to Vietnam for the Cease Fire Campaign. During his Navy years, Paul eventually rose to E5 (electrician's mate second class) which included standing generator watches and providing power to destroyers being repaired. And he became quite popular with the crew while he was in charge of movie selection for entertainment.
After 3½ years in the Navy, all in the Western Pacific, he was discharged in July 1974. Paul notes that his crew mates were a really good group of guys, and they are currently planning a ship's reunion. In civilian life, he was employed as an electrician, receiving his electrical license in 1975 and working for many factories and the Town of Manchester. He joined the Naval Reserves in 1978 for four years. During the past 12 years, he has taught electrical theory at I.E.C. in Rocky Hill, and also has worked part time at Lowe's. He became married in1977 to his wife Jackie and has two daughters, Nichole & Lauren, and one son, Jason.
Harold Scott

Harold was born in New Haven in 1945 but moved to Wallingford and graduated from Lyman Hall High School. He worked for Allegheny Ludlum but was drafted in 1965 during the Viet Nam War into the US Coast Guard. After basic training at Cape May NJ, he was transferred to the Coast Guard Academy in New London CT for seven months where he trained as a rescue swimmer.

In May of 1967, he was sent to Viet Nam as a helicopter rescue swimmer where he performed numerous rescues, both at sea and on land. The majority of his rescues were of pilots surviving aircraft crashes, with many of these rescued service men severely injured. In Nov. 1967, he accidently fell from a helicopter about 30 feet into water, severely injuring his back and hips. He was transferred to Brighton Marine Hospital in Boston for a seven month course of treatment and physical therapy.

He was honorably discharged in 1968 on 100% disability with seven medals. He married his wife Celia in Nov. 1968 with a daughter coming along later. In civilian life, he worked for several trucking companies in management despite his disabilities, retiring in 1998. Today, he has a special interest in genealogy.
James Sharples IV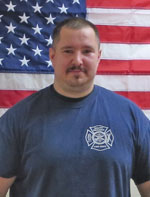 James was born in Manchester CT on Oct. 6, 1983, and lived in several towns while growing up. He graduated from Windham Tech in 2001 at age 17, and promptly joined the CT National Guard as an engineer, doing electrical, carpentry and construction work. He was sent for four months to Gulfport MI for further training.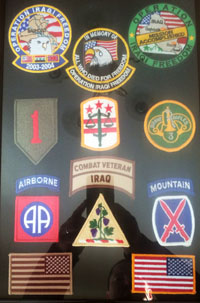 In 2002, he volunteered for a three month stint in Salt Lake City, Utah during the Winter Olympics. He remained stationed in Norwich CT for three years, serving during weekends and for two weeks each summer.
In 2004, he moved to Washington D.C as a member of the 275thMilitary Police in the U.S. Army, where he provided protection for the D.C. Armory, the Pentagon, and other military buildings.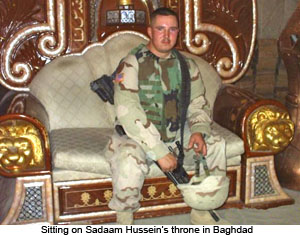 Following an honorable discharge in 2007, he worked as a police officer in Washington D.C., and then returned to Connecticut in 2009. He currently is Captain at the So. Meriden Volunteer Fire Department.
He married his wife Kimberly in 2004; she is a physician in Family Practice. James and Kimberly have a son and two dogs. He especially enjoys restoring their 1750 house.
Pablo Soto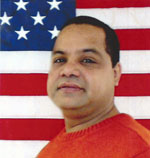 Pablo Soto was born in 1976 in Newark NJ. At age 12, he moved to Puerto Rico, and 6 years later moved to Meriden (brought by employment opportunities and family ties) where he resides today.
He joined the U.S. Army and the CT National Guard in1998, undergoing basic training and advanced training as a Combat Engineer during the next two months. He then returned to Meriden and continued his National Guard service, but had additional training in San Diego CA in 2000.
He underwent a preliminary activation in 2001 after the Sept. 11 attack. During his National Guard service, he helped with providing defense along the Mexican border (during two weeks in the summer in CA), and worked to build a helipad and an access road in Niantic CT.
He was employed as a Medicare Fair Hearing Coordinator in 2000, and then was hired by the CT Dept. of Social Services in 2006. In 2011, he started his own business, Connecting Bridges, which provides personal and small business assistance and translation services. He married Tanya in 2004 and has four sons; Jibreel, Pablo, Avian and Roman.
Bob Southland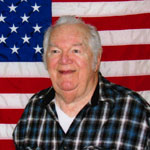 Bob was born in Meriden, CT on Dec. 27, 1935. After completion of the Wallingford school system, he joined the Navy in Sept. 1954 and received basic training at Bainbridge, MD.

Upon completion of basic training, he was off to Newport RI and Norfolk VA where he was assigned to Amphibious Force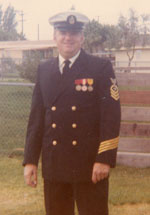 Atlantic and a start on a 28-year career. After four tours in Viet Nam and participating in many amphibious activities, Bob was transferred to shore duty as an instructor and trainer.

Bob has been active with 20 years of Little League baseball, girls softball and Boy Scouts. He is a lifetime member of the NRA and the VFW. He belongs to the American Legion, Heritage Foundation and is an honorary member of Boys Town. Bob enjoys woodworking, fishing and playing horseshoes. He presently resides in Plantsville.

Robert Standish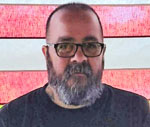 Bob Standish was born in Meriden CT and has lived here all his life. He attended Platt High School and then became employed by the City of Meriden, working for the Parks Dept. and running the Recycling Center. Fourteen years later at age 36, he enlisted in the U.S. Navy in 1992 as a member of the Naval Reserves (headquartered in Plainville CT). After basic training in New Orleans, he worked as a diesel mechanic (construction mechanic) in the Seabees, servicing trucks and heavy equipment, and eventually retiring from the Navy in 2001.
During these years, he also worked as a civilian for a construction company, driving heavy equipment. After his retirement in 2020, he now plans to come out of retirement next year, driving a bus for the Meriden Senior Center. Bob married his wife Linda in 1980 (they are now married for 41 years) and they have two daughters and four grandchildren. And in his spare time today, he continues to play "a ton of golf".
Julio Vasquez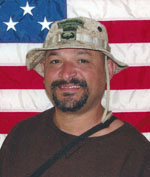 Julio Santiago Vasquez was born in Puerto Rico in 1968 and after graduating from high school in Guayama PR, he joined the US Army in 1987. After six months ESL training (English as a Second Language), he was shipped to Fort Bennings GA for basic training followed by Infantry School and Airborne School. Then on to Fort Cambell KY in 1988 for one year of training in Air Assault School.
He was then shipped to Germany, working in a mechanized unit of the 8th Infantry Division, performing security, patrols, and checking camps prior to arrival of tanks. He mostly traveled in M113 tanks which carried 20 soldiers, securing the area and setting up a perimeter for the incoming tank force. On one occasion, he accidently lit a match in an area with gasoline fumes, burning his hand and much of the hair on his head – ouch! In 1992 he was transferred back to Fort Jackson SC and received an honorable discharge.
In civilian life, he worked for a storm door and window company in MA until 2006 when he moved to CT. His marriage in 2001 resulted in the birth of his son Leonardo and his daughter Jaliz, but a divorce ensued in 2006. He has been living for the past seven years with his partner Wanda, and currently is working as a handyman.
Jimi Wilkas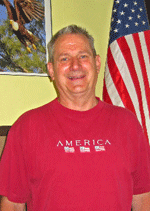 Jimi was born in 1960 and raised in Waterbury, completing his education through high school. Right out of high school, he enlisted in the US Navy, serving four years from 1979-1983. Following basic training at Great Lakes (Chicago), he was stationed for the next 18 months in Key West FL, assigned to ground support equipment as an electrician. While there, Jimi recalls watching awesome air combat maneuvers.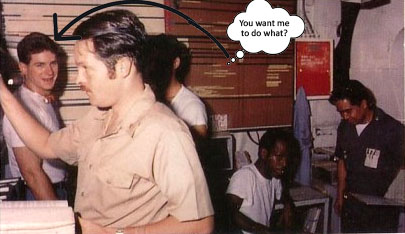 The next year was spent aboard the aircraft carrier USS Forrestal, with a six month tour (along with over 5000 shipmates) in the Mediterranean, visiting Spain, Italy and Egypt. His assignments as an electrician included working on tow tractors, tow bars and hydraulic test stands. A memorable experience was traversing the Suez Canal, with Saudi Arabian pilots being carefully watched by armed Marines. The last six months of his enlistment, on the Forrestal, saw that ship in Florida and then in dry dock in Philadelphia (it was eventually decommissioned in 2005).
Following discharge, Jimi became a licensed electrician, a career he followed from 1985-2006. After initially working for contractors, he and a friend formed their own company, W & W Electrical (Cheshire). He was married in 1985, divorced, and now lives with his partner Rashree (who has two children, Kimberly and Tiffany). Just for fun, he enjoys golf, fishing and cooking (with his favorite specialty being baked stuffed shrimp).
Wall of Honor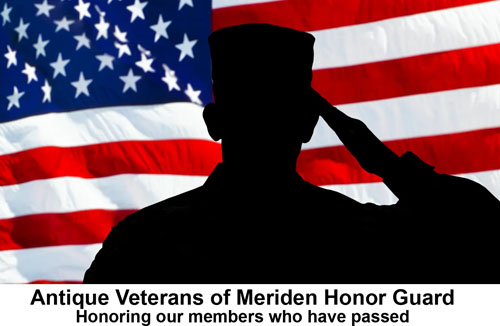 Leonard "Duffy" Ayers (deceased)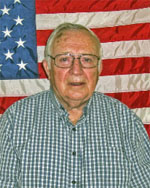 Leonard was born in 1938 in Burlington VT, but was raised in Stowe VT, graduating from Slowe High School. He then graduated from Norwich University (the oldest private military school in the U.S.) with a degree in Business Administration. A severe fracture of his left leg while skiing left him in a cast for two years. He joined the US Army in 1961, with basic training at Fort Knox, followed by a two year deployment to Germany (during the Berlin Crisis).
Eventually reaching the rank of First Lieutenant, he served in an Armor Reconnaissance Squadron (specifically the "Davy Crockett Platoon"), which among other armaments carried a truck-mounted recoilless nuclear rifle (105 mm bore). Of interest: while serving in Germany, he was on the US Army Biathlon Ski Team, a sport that requires skiing 24 miles and firing a rifle during the course at targets while prone, sitting and standing, all the while on skis.
Following discharge in 1963, he spent a career as store manager for the Woolworth Co., King's Department Stores and Ocean State Job Lot. He married his wife Cynthia in 1964, had two children (Derek and Charlotte), and now has 3 grandchildren. Today, he and his wife have an antique business, buying and selling at antique shows.
Joe Borriello (deceased)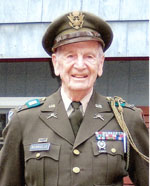 Joe Borriello was born and raised in Meriden and graduated high school in June 1942. In September 1942, he enlisted in the Army and was sent to Camp Croft, SC for basic and specialist (Communications) training. After finishing his training, he was sent to Fort Dix, NJ in February 1943 and was deployed from there to Casablanca, Morocco, North Africa where he joined the 3rd Infantry Division and was assigned to the 10th Combat Engineer Battalion.
Joe's travels with the 3rd Division took him from Morocco through Algeria to Tunisia. He participated in the amphibious assault on Sicily where his division captured Palermo and Messina. From there came the landing in Salerno, Italy. The fighting up the Italian boot up to Monte Casino was quite fierce. His division was taken off of the Casino front to make an end run, behind enemy lines, to Anzio. There he endured four months of hell. The division broke out of the Anzio beachhead on May 25th, 1944 and captured Rome on June 4th. This feat was overshadowed two days later by the landing on Normandy. In August, the division assaulted the beaches of Southern France and began the drive through Europe. The move through France was fairly rapid until the division ended up in the Colmar Pocket in Alsace. After crossing the Rhine River into Germany, the division was instrumental in capturing Nuremberg, Munich and Augsburg in Germany and then Salzburg and Berchtesgaden in Austria. The 3rd Division spent more days in combat (531) than any other division, had most killed in action, most wounded and the most Medals of Honor (37). Joe missed the first three days of combat but was with the division for the other 528 days. He was awarded nine battle stars for Tunisia, Sicily, Naples/Foggia, Anzio, Rome/Arno, Southern France, Ardennes/Alsace, Rhineland and Central Europe. He was finally shipped to the United States in October 1945 and was honorably discharged in November 1945 with the rank of Sergeant.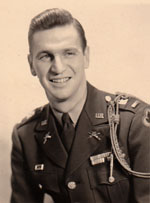 In January 1946, Joe entered Teachers' College of Connecticut and graduated in June 1949. One week after graduation, Joe married Evie Charest and started teaching at Samuel Huntington School (King Street). During the Korean War in 1950, he was recalled to active duty and received a direct commission as Lieutenant in the 43rd Infantry Division and in 1951, he was sent to Augsburg, Germany until May of 1952. He was released from active duty in June of 1952 with the rank of First Lieutenant. He went back to teaching in September 1952 at Israel Putnam school for two years and then Hanover School for two years. In 1956, he was appointed Principal of Eli Whitney School, in 1958 he became Principal of Trumbull School, 1959 Benjamin Franklin School, 1963 Thomas Hooker School, 1965 Washington Junior High School, 1970 Samuel Huntington School and in 1972 Casimir Pulaski School. He graduated from Hillyer College in 1956 with a Master of Education Degree and from University of Hartford in 1964 with an Advanced Graduate Studies Degree (6th year). He retired in 1989. Joe and Evie are the parents of William Borriello of Meriden and JoAnne Picard of Marlborough. They have four grandchildren; Brandon and Nathalie Borriello and Neil and Wendy Picard, and one great-grandchild, Brianna Herdic.
Roger Beausoleil (deceased)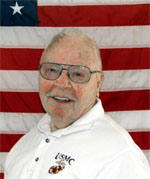 Roger, one of fourteen children, was born in Waterbury in 1927. After going through the Waterbury school system he worked as a photographer for United States Time Corp. During WWII Roger, and four of his brothers, served in the Armed Forces. He enlisted in the U.S. Marine Corps on Feb. 15, 1945 undertaking basic training at Parris Island, SC followed by two weeks in Advanced Combat Training at Camp Lejeune, NC. He completed his training at Camp Pendleton, CA.

Roger shipped out of San Diego with the 3rd Amphibious Corps., first restocking supplies in Guam before sailing to Okinawa, arriving just as the battle was ending. On Sept. 2, 1945 he landed in Tiensen, China where he assisted in accepting the local Japanese surrender and repatriating Japanese troops. Roger remained in China in the 1st Pioneer Battalion, 1st Marine Division until Nov. 1947 working as a photographer. He was discharged in Feb. 1949 after completing his enlistment at Camp Pendleton and joined the Reserves.

After one year in civilian life he was re-activated and reported to Camp Lejeune Headquarters Co., 8th Marines as the Korean War was unfolding. He worked as a cook and later as a photographer. He was discharged in 1952, after almost 7 years of military service, and soon had an active career in sales for the New England Provision Company. Fifteen years later, he became an entrepreneur within the Yale University Medical School, establishing centralized copying and printing services. Under Roger's guidance the new department ultimately grew to 5 locations throughout Yale, employing and overseeing a staff of 32. In 1987, he left Yale to form his own printing company, Science Park Business Services, in New Haven.

He has been married to his wife, Joan, for 36 years, has four children, five grandchildren and one great-grandchild. Roger is also a member of the China Marine Association and continues to attend their annual meetings throughout the country.
Kevin Bossidy (deceased)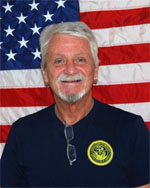 Kevin Bossidy was born in Meriden CT in 1949, grew up in Wallingford and graduated in the first graduating class of Xavier High School. He then spent two years in embalming school in Boston, but then was drafted by the U.S. Army. He promptly enlisted in the U.S Navy, went to boot camp in Great Lakes IL followed by one year of training as a medical corpsman in Great Lakes. He was then sent to the Naval Hospital in Newport RI, spending the next two years working as a corpsman in the operating room. During this time, he helped with surgery on many wounded military personnel (Marines, Navy, Coast Guard and Army) who had returned from Viet Nam with injuries to the head, chest, arms and legs. Other patients included Navy dependents (wives and children) as well as active duty and retired officers.
During the last year of his enlistment, he ran a dispensary at the Newport Naval Base, treating minor injuries and giving inoculations (including to Admiral Stansfield Turner who later became President of the U.S. Naval War College and Director of the CIA). After leaving active duty in 1974, Bossidy worked at the Meriden-Wallingford Hospital for 11 years, helping to run the Central Supply Department. He later worked for several years at Masonic Home and Hospital in Wallingford, followed by a variety of occupations. He has been married to his wife Kathryn for 27 years, and has four children, including his daughter Victoria who is currently on active duty with U.S. Navy and is also a member of the Antique Veterans of Meriden.
William Brinley, Sr. (deceased)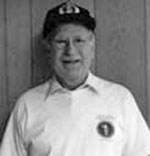 William Brinley was born in 1917 in Wallingford CT and attended local schools. He was drafted in 1942, went through basic training at Fort Devens in Massachusetts, and then three months of Air Corps basic training in Miami Beach FL (he recalls using wooden sticks for guns). Then he was relocated to Lincoln NE Air Force School as an Air Force mechanic and then spent the next year there teaching aircraft instruments to future mechanics. He also taught mechanics from the Mexican Air Force and the Tuskegee Airmen.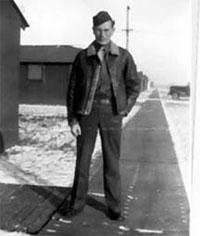 In 1943, he trained at the Cold Weather School in Denver CO and soon became an instructor in this field, with specialized knowledge of how oil and grease react in Arctic conditions. He then was transferred to Great Falls MT and eventually to Alaska. He was scheduled to ship out to China but the war ended in 1945 and he returned to Meriden. He married in 1942 and had one son, William, Jr. During civilian years, he worked at Bradley Field, Pratt & Whitney (inspector), and Kaman Aircraft (calibration lab). William was one of the earliest Antique Veterans of Meriden.
Lloyd Camp (deceased)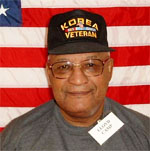 A Meriden native, Lloyd entered the Army on March 3, 1953 during the Korean Conflict. He received basic training at Fort Devens, MA and Indiantown Gap, PA. After basic training Lloyd shipped out of Seattle to Korea with an assignment in "C" Battery 999th AFA Battalion, 8th Army.

During two years in Korea, he entertained the troops in various camp USO's, singing and playing guitar. As an active infantryman, he fought in many battles using his M-1 carbine, including hand-to-hand skirmishes with a bayonet ("I was a little faster than they were"). During this time, he lost about six friends who were killed by the enemy. On one occasion, a nearby explosion left him shell-shocked and out of commission, requiring a two month stay in camp, but he was then returned to active duty.

Lloyd received the Korean Service Medal, the United Nations Service Medal and the National Defense Service Medal. He returned to Camp Kilmer, NJ in 1955 and was discharged on February 14, 1955. He re-entered the civilian workplace, primarily working in restaurants, and retired in 1990. Lloyd has two children (Linda Ann and Lynn Marie) and six grandchildren.
Joe Catala (deceased)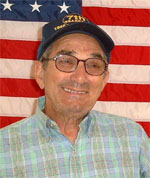 Joe is a native of Wallingford. He left high school in 1944 at age 17 to join the Navy, serving in the Seabees ("construction battalions") in the Pacific Theater where he took part in the last battle of WW II in Okinawa. He was trained in Geneva NY and Oakland CA, and then underwent training in jungle and village fighting in Hawaii.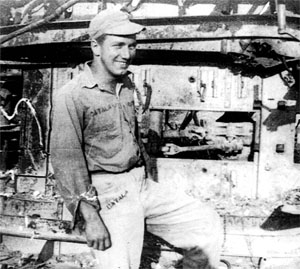 He went on to Saipan and then Okinawa where he landed with the Marines, facing hostile fire while armed only with a carbine. During his duty there, Joe and his battalion (1100 men) were building docks and a seaplane base, and he also did guard duty because of snipers in the area. Kamikaze attacks were also common.
Joe recalls with sorrow the death, due to a truck rollover, of a Japanese prisoner who worked for him; he was surprised that he felt sadness at the time even though this prisoner may have been shooting at him only three weeks earlier.
After his return to civilian life in 1946, he married his wife Jean in 1949; they had eight children and 14 grandchildren. Joe followed the family business and became a barber, but then went to work at Wallingford Steel as a roller for the next 34 years. And today, you're likely to catch him playing basketball with Wallingford "Silver Bullets" who play twice a week.
Charles "Chip" Clarke (deceased)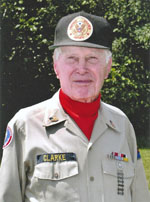 "I was drafted into the Army in November 1942 and discharged in February 1946. During this period I had training in Field Artillery, Chemical Corps. Air Cadets and Mechanized Cavalry. My European combat experience was as a scout in the 33rd Cavalry with the 20th Armored Division. I operated in a jeep or an 8-ton armored car. One jeep had a 30-cal machine gun plus a 2-way radio while the other jeep carried a 60-mm mortar. The armored car had 30 and 50-cal machine guns, a 37-mm cannon, plus two 2-way radios.
Let me tell you about three of my combat experiences. On one occasion, my troop was ordered to quickly secure a section on the Rhine River. We traveled all night in complete blackout to move into position. I had three 30-cal machine gun nests set up on my section of the riverbank. I was ordered to prepare a patrol to reconnoiter across the river after dark. I knew that crossing the swift Rhine would not be easy in our inflatable boats. This small team was not large enough to fight. All that we could do was look and not be seen. The river crossing patrol was cancelled when the 101st Airborne relieved us in late afternoon. We pulled out under cover of darkness.
One day as my platoon was advancing on a road leading to a city, an Artillery Spotter Plane flew overhead with the pilot shouting to us. We could not hear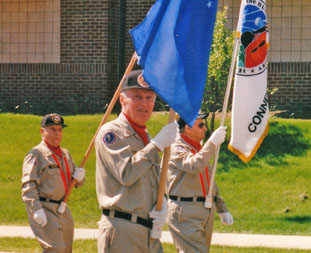 what he was saying so he landed his light plane in a clear field alongside the road. He said that the next town was well defended. He would have the Artillery blast it if we stayed clear. About that time, P-51's sloped down spraying the town with 50-cal machine guns and dropping their bombs. Then the Task Force caught up with us. The Cavalry was ordered to bivouac in nearby woods while the Task Force took the town. We continued the advance the next morning, passing through the peaceful, occupied town.
Another time, my platoon was ordered to leave the Task Force and advance quickly through a forest to capture a bridge on the autobahn leading to Munich. Our mission was to capture this bridge before the Germans could destroy it. Headquarters was radioed that the bridge was blown up when we arrived. About that time, 4 Sherman tanks appeared led by a Lt. Col. in a jeep. He led a single tank to an overpass next to the destroyed bridge. Then the tank exploded into flames as it was hit by a panzerfaust fired from bushes across the river. I ordered my armored car gunner to spray the bushes with 30-cal machine gun fire. We then moved the armored car to a better location to cover the assistant tank driver who was blown out of his open tank hatch. The Lt. Col. jumped out of the jeep seeking ground cover while the jeep driver backed up to recover the injured tanker. The Task Force arrived with Medics. The injured tanker was brought alongside my armored car for cover. He was bandaged, given a shot of morphine and carried away. In mid July, we returned to the States for redeployment in Japan, but we only got as far as California."

"Chip" was born in Lakeland, FL. He married his wife Betty in 1944 and had two children, Lynn and Laurie. He enjoyed his career as a chemical engineer, working with companies such as Celanese. He spent much of his life in Texas, at one point residing in the same neighborhood as astronauts Buzz Aldrin and Alan Bean who became good friends.
Ken Cowing (deceased)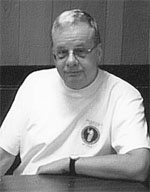 In December 1942, I attempted to enlist in the Army, but was rejected due to poor eyesight. In January 1943, I was inducted into the Army with a limited service classification due to eyesight, and received basic training at Ft. Benjamin Harrison, IN. I served as a corporal in the cadre of Infantry Basic Training. In May 1944, the limited service classification was waived and I joined a Military Government Unit, which was sent to the United Kingdom traveling aboard HMS Andes. This ship was later sunk in Liverpool.
I landed on Utah Beach in July 1944 with 5 extra pairs of glasses. From the beach, the unit followed the 3rd Army through Northern France. My unit was stationed in Rennes, Vannes, and Reims where we were assigned to the 18th Corps, headquarters for the 82nd, 101st and 17th Airborne Divisions. I survived the Battle of the Bulge after being surrounded at Soissons, which was a large railroad center with huge ammunition depots. My weight increased from 120 to 145 pounds by eating K rations and all the other goodies they fed me.
The explosion of a V2 missile in London left me with a few cuts and bruises but I did not go to the first aid station to get a Purple Heart. Medals awarded are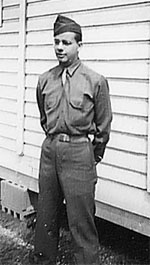 American Service Medal, Good Conduct Medal, European African Middle Eastern Medal (2 battle stars), and World War Victory Medal. I was discharged at Ft. Dix, NJ in December 1945 with a very unusual education.
Ken pursued a career in banking at Home Bank for 47 years, eventually becoming Asst. Vice President. He married his wife Louise in 1955 and they now have three children and three grandchildren. Ken has an avid interest in the history of Meriden, and has previously been President of the Meriden Historical Society for numerous years.
David Davis (deceased)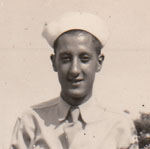 Born in Newington CT, David Davis initially enlisted in the Army Field Artillery in 1942, but was then reassigned to the Air Force. He was first sent to Radio School in Sioux Falls, SD and then to Gunnery School in Texas. After then being transferred to Utah, further training in Florida led to assignment as a flight instructor in Boise ID, and then back to Utah where he joined the 494th Air Group (four squadrons, each with 12 B-24 Liberators). Then on to Hawaii (for training in LORAN), Guam and Kwajalein. His orders taking him to Anguar in the Mariana Islands in 1944 were unsealed during this flight, but he already knew this information by listening to the Tokyo Rose broadcasts.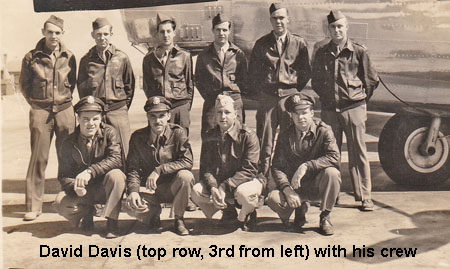 During the next eight months, Davis flew in 40 missions in his B-24 named "Sitting Pretty" as radioman and port waist gunner, with his plane taking the lead position in actions mainly over the Philippines. On a memorable mission on Christmas Day in 1944 to bomb Clark Air Base, 22 of the 24 bombers flying that day returned with shrapnel holes from Japanese Zeros and antiaircraft flak.
After return to base following a mission, the plane's 10-man crew had to guard the aircraft overnight in black clothing while armed with machine guns, since Japanese soldiers in the surrounding jungle were an ever-present threat, sometimes calling out "Hey Joe" to try to elicit a return call or gunfire so that enemy snipers had a target.
Return to civilian life led to a degree in electronic engineering from the University of Chicago and a career as an electronics engineer. Davis is married to Marguerite, and has four children and two great-grandchildren. For his service to this country, he received four Battle Stars, the Air Medal with seven oak clusters, and the Distinguished Flying Cross.
Bill DeLuca (Deceased)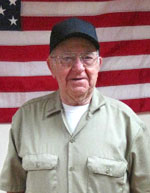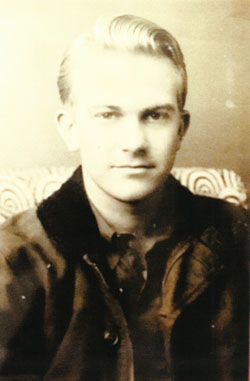 After being raised in the coal mining area of Pennsylvania, Bill and a friend (both 15 y/o) in 1943 decided to run off to Baltimore to join the Navy, because enlistment regulations were laxer in Baltimore. They each then signed an affidavit saying they were 17 y/o, and each then signed the other's affidavit as a consenting "parent". After 4 weeks in boot camp in Samson NY, Bill then spent 6 weeks in Little Creek VA training for amphibious landing craft duty (LCVP, landing craft vehicle personnel), and shortly thereafter shipped out from Pier 92 in New York on the USS Florence Nightingale which carried three amphibious troop transports (each holding up to 35 soldiers). Active duty took him to North Africa, Corsica, Anzio (Italy) and eventually southern France. When not taking part in amphibious landings, his vehicles transported supplies and carried wounded military personnel to hospital ships.
After the southern France invasion, amphibious landing craft were no longer needed, so the Florence Nightingale sailed to Guam, Saipan, the Marshall Islands and Iwo Jima, providing supplies since these islands had already been invaded by Allied troops. Then Bill's boat was part of the amphibious landing on Okinawa, where he remained until the war ended. With six more months to serve, Bill was stationed at Yokosuka, Japan (from which numerous Japanese TNT-loaded suicide submarines, with 1-3 crew members each, sank numerous Allied ships, especially Liberty ships).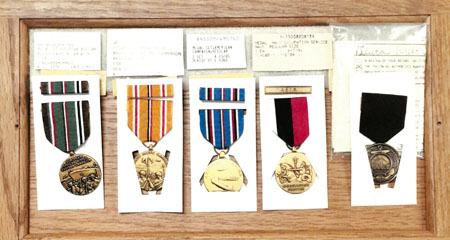 After discharge in April 1946, Bill spent the next 41 years working for CL&P as a senior engineering technician under Phil Ashton. He also worked part-time as a movie projectionist throughout Connecticut, and he and a partner leased the Capitol Theater, the Meriden Theater and Southington's Showcase Theater for 12 years. He married his wife Shirley in 1947; she died in 2000, but produced three children: Scott DeLuca who died early, Dan DeLuca who died last year (and remains well-known, especially for his book about central Connecticut's Leatherman) and daughter Judy Despres. An active Mason, Bill has driven the miniature "False Alarmers" fire trucks in parades for the Shriners for the past 36 years, and continues to do so at age 90.
Kenneth Dow (Deceased)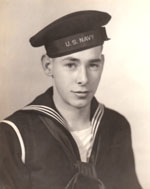 Two weeks before graduating from high school in 1941, Ken Dow decided to join the Navy (dad said yes, mom said no since his brother was already in the 8th Air Force). Since he had experience as an automobile mechanic, he trained as a motor machinist in Illinois, but was suddenly told he would be in the Naval Air Force due to his mechanical knowledge. He was then transferred to a Combat Aircraft Service Unit in San Francisco to help take care of carrier planes, then sent to gunnery school, and then to B-24 School in San Diego as an aviation mechanic.
Following Marine combat training, he was shipped to Hawaii and in 1944 to Saipan (in the Marianas) in Combat Service Unit 48 to support anti-submarine patrols, where he remained until the War in the Pacific ended. While there, he saw the heavily
guarded B-29 Enola Gay about one week prior to its famous mission over Hiroshima. His group serviced PBM Mariners and PBY Catalinas which were performing anti-submarine patrols as well as air/sea rescues of downed airmen. Dow himself flew on missions about once a month as a gunner "because I got extra pay for doing this." Daily strafing attacks by Japanese planes were the norm until the Battle of Iwo Jima.
Following the war, he joined Pratt & Whitney in East Hartford, rising from helper to general foreman during the next 35 years, testing high altitude aircraft engines at the time of his retirement. He married his wife Margaret in 1948, and today they have three children, three grandchildren and one great-grandson.
Rauol "Ray" DuHaime (Deceased)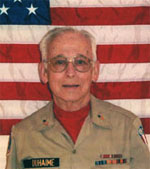 Ray grew up in Bristol, CT but had to leave high school after 10th grade to help his family (he had six siblings) survive the Depression years. Six months after marrying Evelyn (to be his wife for the next 60 years), he was drafted in 1942 into the Army Air Corps (soon to become the U.S. Air Force), did his basic training at Fort Devens in MA, and then transferred in the 727nd Guard Squadron to the Third Air Force Headquarters in Augusta, GA. While there, he worked as a guard at a military prison, as well as transferring cash receipts from PX stores and checking for AWOLs headed into town.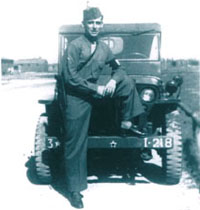 Six months later, he was stationed at Shreveport, LA where he attended military police school, often patrolling civilian restaurants in the area for any GIs causing trouble. Six months later, he went to Camp Anza in California before shipping out on the troopship General Ballou enroute (without escort) to Melbourne and Perth, Australia and ultimately to Calcutta, India. While on board, he was in charge of 5 other MPs, patrolling the ship (six hours on, twelve hours off). The troop ship went through a terrible storm, with extensive seasickness, actually resulting in one fatality.
Once in Calcutta, duties initially included convoy duty, escorting truck convoys over the Burma Road (Calcutta to Kunming, China). He eventually went by rail and ferry to Kunming, staying there for about a year providing MP duty (patrols and guard duty). After the war ended, the MPs were the last ones to leave.
Return to civilian life led to a career for 28 years at Wallace Barnes Co. and then 17 years at Bristol Spring Co., where he developed his tool making skills. Ray has a daughter and has been a widower since 2002.
Russell A. Eick (deceased)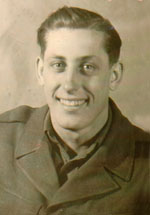 Russ entered the army in January 8, 1942 at Ft. Devens, Mass. He received basic training with the 486th Coast Artillery Antiaircraft Automatic weapons Battalion (Mobile half-tracks) at Camp Davis, NC. This unit participated in maneuvers at Camp Polk, LA, and advanced training at Camp Hulen, CA for 50-cal and 37- mm firing training. On November 12, 1943, his unit traveled by rail to Camp Shank, NY where it loaded on the Queen Mary, passing by the Grand Old Lady on December 3rd to begin its 6-day journey to England.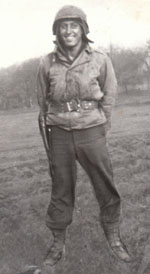 After more training in England, Russ was transported to Normandy on an LST ship. His unit joined the 3d Armored Division as part of the XIX "Tomahawk" Corp in the First Army. They were in five battle campaigns including the "Battle of the Bulge" as they fought all the way to the Elbe River in Germany where they met the Russians. He served on occupation duty in Germany, and was separated from the service on December 7, 1945.
Of many engagements, he especially recalls the D-Day landing on Omaha Beach, with a mission to capture St. Lo to rescue American paratroopers. And in 1944, Russ shot down an attacking German FW-190 dive-bombing on his unit, using his half-track's four 50 cal. antiaircraft machine guns; this made him the first Allied combatant to shoot down a German warplane from German soil.
Russ was married to his wife Rita from 1952 until her death in 2007. They have four children (three boys, one girl) and one grandchild. He worked during his life as a self-employed carpenter, cabinet maker and draftsman.
Lou Francesco (deceased)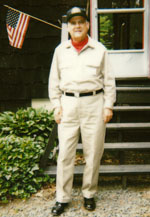 Lou volunteered for the U.S. Navy from New York City on August 1942. After boot camp at Newport, RI, he volunteered for Patrol Boat duty and completed diesel school at Richmond VA before being sent to the South Pacific as a motor machinist.
He was first stationed on PT-136 in New Guinea, where for about six months, his boat made nighttime patrols every other night, each time successfully sinking one or two Japanese barges which were trying to supply the Japanese ground troops. His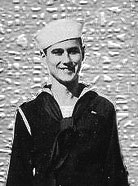 PT Squadron received the Navy Unit Citation for their effectiveness in stopping Japanese supplies getting to their troops in the front line areas. On one occasion, his boat ran aground in Japanese controlled waters; they had to destroy the boat and were rescued by another PT boat.
He was then stationed in the Philippines and Borneo on PT-130, performing the same tasks for about four months. While stationed in Leyte, their boat and two others were sent out to scout for a large Japanese naval force approaching the area. What they found was a Japanese task force consisting of a battleship, a cruiser and several destroyers. The Japanese fired a star shell to illuminate the area and then hit all three PT boats; Lou's boat was fortunate that a shell hit one of their torpedoes and ricocheted into the sea. All three PT boats made it back after radioing the location of the Japanese force.
Lou was discharged in Dec. 1945, and then spent a 25-year career as a firefighter with the New York Fire Dept. He married his wife Louise in 1949; they have two children and two grandchildren.

Wally Fulton (deceased)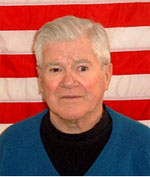 Wally was born on April 14, 1923 in Meriden, CT. He graduated from Meriden High in June 1941 and on January 26, 1943, he reported to Fort Devens, MA in the U.S. Army. On January 30, 1943, he was transferred to Aberdeen Proving Grounds, Maryland and later was shipped to the West Coast and sailed from San Francisco on June 13, 1943. Wally subsequently, had duty on New Caledonia, Fiji, New Hebrides and the Philippine Islands.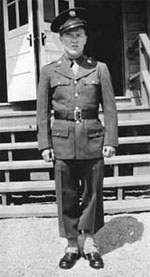 During his 2½ war years, he worked in Port Ordinance, receiving and shipping ammunition, vehicles (jeeps, trucks, ducks) and artillery pieces. Several times his positions were attacked by Japanese ground forces. Wally was born with 20/200 vision in his right eye, corrected by glasses, but he broke his glasses early in his deployment and could never get them replaced. Despite his poor vision in his "shooting" eye, he was given a submachine gun and had to use it on occasion.
He sailed for California arriving in San Padre, CA on January 16, 1946 and was discharged on January 26, 1946 from Fort Devens, MA. With all of this, he had no basic training and spent 86 days on five or six different troop ships.
Wally married his wife Jane in 1950, and they had two daughters and two grandchildren. He worked as a millwright for American Refractories, and has also enjoyed playing the snare drum with several fife and drum corps.

Bill Godburn (deceased)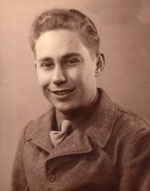 I entered the service on February 6, 1943 and had my basic training in Atlantic City, NJ. After basic, I went to an Army Air Corp school at the University of Southern MS. Service followed at an air base in Dyersburg, TN and Brooklyn Field, Mobile, AL.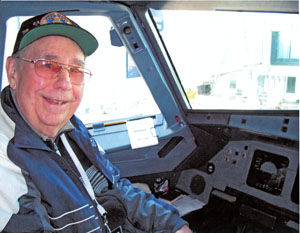 I went overseas to Scotland/England via the Queen Mary in October 1943 and was stationed outside Cambridge, England at Watsford Hert, England. I was a member of the Eighth Army Air Corp, 1st Bombardment Division (H),where I drafted air missions (including dummy missions designed to draw enemy fighters away from the actual air missions) I was then sent to Blackpool, England where I was trained for 50-cal. air gunnery.
I received battle stars for the Air Offensive over Europe, Normandy, and the Rhineland. Our unit also received the Presidential Citation for our air raid on the German aircraft factory located in Oschersleben, Germany.
I was then transferred to the 9th U.S. Army Air Corp, 716 Air Squadron, 474th Air Group. This group moved gasoline via C-47's from Nancy, France to forward areas. We carried 14 fifty-gallon drums (700 gallons) at a time; these were tied and secured in the center of the C-47's up forward in the plane. At the war's end, we then flew POWs of all nationalities out of Germany.

Bill married his wife Mary in 1943, and they have three children (Gerald, Peter and David) and three grandchildren (Kevin, Lauren and Ryan). He worked for the Meriden Fire Department 1954-1982, with the position of Fire Marshall from 1960 until his retirement. Bill is also an accomplished artist.
Award 1 Award 2 Award 3 Award 4
Link 1 Link 2 Link 3 Link 4 Link 5 Link 6 Link 7 Link 8
Here are several awards received by Bill Godburn - click on each link
Laurent "Larry" Grimord (deceased)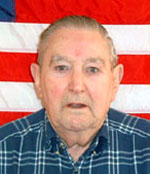 Larry, a Meriden native, left school after 10th grade to help support his family during those dark days of the Great Depression. He enlisted in the U.S. Navy at age 21 in 1942, went through basic training in Newport, RI, and then underwent amphibious training in Little Creek, VA. He spent his naval career as Ship's Cook 1st Class, assigned to this because he had done some short-order cooking prior to enlistment.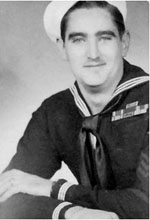 He was transferred to North Africa, from where he participated in two invasions of Sicily and two invasions of Italy on LSTs (landing ship, tank) and LCTs.(landing craft, transport), including the USS Aventinus. His other duty was manning a 20 mm. antiaircraft gun when they were attacked by German fighter planes. During one invasion of Italy, a German bomb exploded behind him, sending shrapnel into his arms and legs and injuring his back, earning him a Purple Heart. After two weeks of medical care on a hospital ship, he was told he would be shipped back home, but quickly found himself back on active duty in the Mediterranean.

As a cook, he had to make do with what rations he had on hand, and says that he served plenty of "SOS". Following the collapse of Germany, he was headed for the South Pacific, but the war ended there also. He was honorably discharged on March 13, 1946. In civilian life, he worked for about 40 years as a cook in the Cafeteria of International Silver Co. in Meriden. He was married to his wife Shirley just prior to enlistment, and has two daughters (Jackie and Joyce), four grandchildren and four great grandchildren.
Orlando Guadarrama (deceased)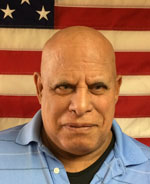 Born in Puerto Rico in 1951 and schooled there, Orlando eventually enlisted in the US Army in 1971 and after basic training in South Carolina, he was stationed at Fort Carson in Colorado for the next 2 years and 4 months in the Infantry. Following discharge in 1974, he returned to Puerto Rico where he spent another year as an MP in the National Guard.
He then worked in a rice factory and as a school custodian, but moved to New Haven in 1989 (at age 38) where he was employed at an Ann Taylor (women's clothing) factory for about 4 years, then at a dental company in Wallingford for an additional five years. Full-time work stopped after a triple-bypass procedure, but today he works as an auto mechanic and in income tax preparation.
Orlando has a son and a daughter, as well as a granddaughter.
Joseph Guerra (deceased)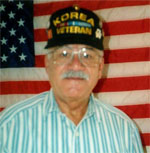 Joe was born on March 25,1933 in North Bergen NJ. He attended St. Peter's Preparatory School and then attended St. Peter's College in Jersey City NJ. Joe was enjoying a college ROTC student deferment status when he decided to leave the program to enlist in the Marine Corps on the condition that they send him to Korea.

He entered the Marine Corps on October 8, 1953. During the 14 months that he spent in Korea, he spent 10 months in a bunker as a forward observer for a 4.2-inch mortar unit in the DMZ. His last few months in the Corps were spent in Camp Pendleton, CA where he was discharged on October 8, 1955.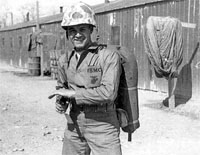 Following discharge, he completed his college education at St. Peter's, receiving a B.S. degree in Business Management. He then worked for AT&T for the next 35 years, and now has three children and two grandchildren.

Paul Hanson (deceased)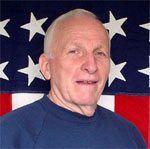 Paul was born in Bristol CT in 1931, but has lived in Meriden since he was one year old. At age sixteen in 1947, Paul joined the Connecticut National Guard Co. L 102nd Reg. 43rd Infantry Division. When the Korean Conflict broke out, the 43rd Division was activated for active duty. He was stationed at Camp Picket VA. as a squad leader on a 60mm mortar in the weapons platoon.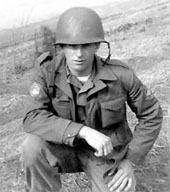 After basic training, he was sent to leadership school at Camp Breckenridge KY with the l0lst Airborne. From there went to Camp Irwin CA with the tankers and infantry for more training. While on the return trip back to Camp Picket, he stopped in the Carolinas and went on maneuvers with the 82nd Airborne. Upon returning to VA after one year and twelve days of active duty, he was eligible for discharge with a total of four years and twelve days, and was discharged with the rank of SFC on Sept. 17 1951.

Since discharge, he was married to Dorothy for 15 years and to Theresa for 40 years. Paul has four children (three boys and one girl) and six grandchildren. He worked for Connecticut Light & Power for 36 years, first as a cable splicer and eventually as a line foreman.
Al Jarvis (deceased)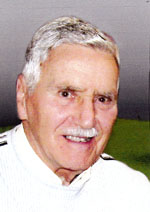 I was born in Derby, CT but then moved to New Haven and was educated in the New Haven school system. I left high school at age 17 to join the Merchant Marine Service. After basic training at Sheepshead Bay NY, I was sent to San Francisco. I signed on to the Paducah Victory as a wiper and we left with a mixed cargo, consisting of barrels of aviation gas, torpedoes and heavy lumber covering our decks. We off-loaded at anchor onto barges and Ducks at Tacloban in the Philippines.
Returning to San Francisco, I took the Coast Guard tests for fireman/water tender and signed on in this position for my second voyage, again with a mixed cargo of mostly food and trucks which were secured on the deck and hatch covers. However, during our voyage back to Tacloban, the war ended and we were diverted to Yokohama, Japan. Upon returning to the States, I went home but having turned 18 while in Japan, I enlisted in the Regular Army as I knew I would be drafted.
I took basic training in New Orleans in the Transportation Corps and was sent to San Juan, Puerto Rico. I transferred into the Troop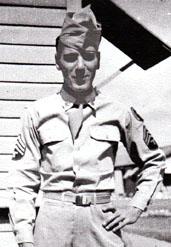 B 18th Mecx. Cav. Recon. Squadron at Losey Field near Ponce, but was then sent back to the States to Fort Knox, KY for radio repair school. Upon completion, I was returned to Losey Field and spent 22 months there as a radio repairman. I had to learn to drive all vehicles with two-way radios; armored cars (M-8), half-tracks and jeeps. My vehicle when moving in convoy was a Half-Track, as this was the maintenance vehicle.
While stationed at Losey Field, I met my future wife Rosa and we were married five years later; she had moved to New Jersey but I found her after I was discharged and we have now been married for 58 years. We have two children, Dianne and Michael and five grandchildren. I worked at Talon Mfg. (zippers) in Hamden and then used the G.I. Bill to go to the Culinary Institute. This didn't work out so I went to High Standard in Hamden CT, test firing rifles, shotguns and pistols. Three years later, I went to Pratt & Whitney Aircraft in North Haven, where I progressed from First Piece inspector to General foreman in the Master Mechanics section until I retired after 33 years in 1987.
Bill Kosche (deceased)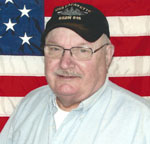 Bill was born in Union SC, and after living in PA, MA and RI, he joined the U.S. Navy in 1963 following graduation from high school. Basic training at Great Lakes MI was followed by two years of training in nuclear engineering in CA and ID. After 12 weeks in submarine school, he went on 10 deterrent patrols aboard two nuclear submarines, the USS Lafayette and USS Sam Houston. Patrols generally lasted 2-3 months, with operations in the Mediterranean (USS Lafayette) and north of the Arctic Circle (USS Sam Houston). Each vessel was 425 feet long, 33 feet in diameter and carried a crew of 125. Usually cruising at a depth of 400-1000 feet, each carried 16 missiles with one or more warheads.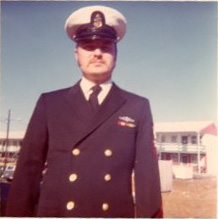 Aboard ship Bill worked in machinery and power plant operations, oxygen generation, and atmosphere control. On occasion, he heard a large screw passing nearby during the night, a tense situation. He was also involved in the test firing of two missiles in the Atlantic, both successful. In 1970, he joined the Naval Reserves, but soon entered the Army Reserves where he remained for the next 20 years, first as a drill sergeant but later as sergeant major in charge of training for the 76thDivision of the Army Reserves. Beginning in 1970 with schooling at Thames Valley Technical College and the University of New Haven, he received a Chemical Engineering degree, and then joined Olin Chemical (New Haven), Northeast Utilities (working for 20 years in nuclear power plants) and finally Pratt & Whitney for seven years, retiring in 2006.
Bill married his wife Marilyn in 1968, and has one son and one grandson (both also named Bill). He has resided in Wallingford for the past 40 years.
Joseph L. Legere (Deceased)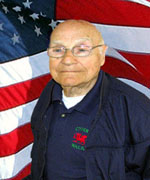 Born in Caribou, ME, Joseph enlisted in the U.S. Army on Nov. 2, 1949, partly due to the poor economy in Maine at that time with no jobs available. After 16 weeks of basic training at Fort Dix, NJ, he was transferred to Fort Belvoir, VA for training as a heavy equipment mechanic for three months.
However, this was at the beginning of the Korean War and he soon arrived at the Pusan Perimeter on July 21, 1950 as a replacement for a casualty in G Company, 19th Infantry Regiment, 24th Infantry Division. Promptly stationed on the front line as a rifleman, he was shot in his left knee nine days later as his company was surrounded, but they managed to shoot their way out, with Joseph limping his way to friendly troops, After 10 days at Tokyo Hospital and surgery on his knee, he was transferred to Sendai Hospital for recuperation until October and was then returned to active duty with his Company. He recalls the terrible winter of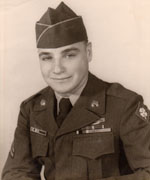 1950-1951, with sub-freezing temperatures, no water and almost no food. And he also recalls the onslaught of Chinese troops pouring over the Yalu River on New Year's Day of 1951, with heavy American casualties. He left Korea in July 1951, returning first to California, then to Fort Devens MA, and finally to Fort Bliss TX, finally being discharged on Nov. 11, 1952 with five battle stars, a purple heart and numerous citations.
After returning to Caswell, Maine, he worked as a civilian employee of the Air Force as a power plant operator, and later in Thule Greenland and Loring AFB in Maine. He retired from the Air Force in 1962, then came to Connecticut in1964 to join his brother, and worked as a press set-up man and other trades at Insilco Corp. and then at Stanley Judd working in plastics. He retired in 1994, went to college (at age 63) studying electronics and manufacturing engineering, and then developing a new career fixing molding machines until age 70. Joseph, now a widower, has been blessed with 7 children (one now deceased), 21 grandchildren and 8 great grandchildren.
John "Jack" O'Neill (deceased)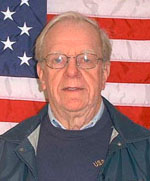 Jack first enlisted in the Navy on November 1942 on his 17th birthday. He was sent to Farragut Naval Training Station in Idaho where he failed to pass the eye test and was given a medical discharge and sent home. After a couple of months at home he was able to talk his way back into the Navy and he completed Boot Camp at Sampson, NY.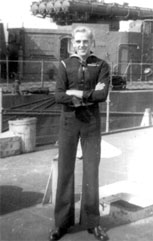 Upon his assignment on the U.S.S. Nicholas DD 449, he was put on lookout watch in spite of his weak eyes. First loader for a 40-mm antiaircraft gun was his battle station. Admiral Halsey personally ordered the U.S.S. Nicholas to escort the U.S.S. Missouri into Tokyo Bay on the day of the Japanese surrender. His ship carried 87 U.S. and Allied representatives to the Missouri for the signing of the surrender. Some of these dignitaries were General Jimmy Doolittle and General Jonathan Wainwright.
During his service he was awarded medals for the American Theater, Pacific Theater, Asiatic Pacific with 9 Battle Stars, Philippine Liberation with 2 Stars, Philippine Presidential Citation, Japanese Occupation, Combat Action, and Victory Medal. He was discharged on March 7, 1946.
His naval connections made it possible to be aboard the U.S.S. Constitution on July 1997 when she sailed for the first time in 116 years.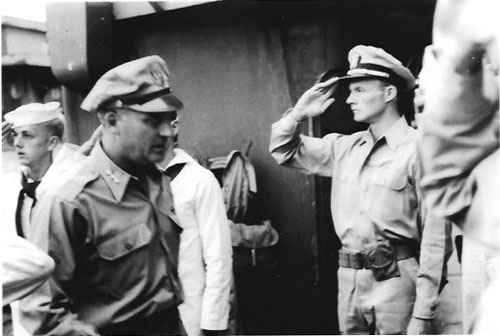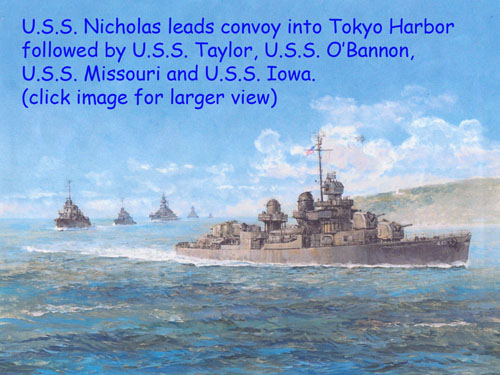 Jack O'Neill (far left) salutes as General Twining boards USS Nicholas enroute to USS Missouri for signing of Japanese surrender
Joseph Paoli (deceased)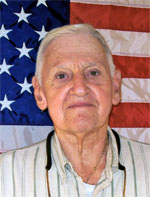 I was born in New York City on November 14th, 1929. All of my schooling took place in Manhattan, N.Y. I graduated from a Maritime School in1948; however, prior to graduating, I went to sea during my summer vacation and came back in September after going to four different countries dropping off Ammonium Nitrate. If you remember, a ship loaded with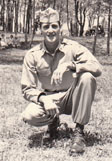 Ammonium Nitrate earlier blew Texas City off the map.

I sailed for six years for different steamship companies until 1953 as a quartermaster or Boson's mate, going around the world delivering various Petroleum A products such as aviation gasoline to Korea. I sailed mostly on tankers while working for Standard Oil. I served on 10 different ships during my Maritime Service. During my sailing days, I went to a Maritime School at Sheepshead Bay for upgrading my rating.

Korea was still on when I was drafted into the U.S. Army in 1953; actually I was exempt but I did not use my job to avoid the draft and was sent to Fort Dix for basic training and to Fort Eustis VA Transportation Center for small boat training . I also went to Little Creek Amphibious Base for Landing Craft handling and beach protocol. At the time, the Army had many boats and no qualified service personnel to run them. I was promoted to a Coxswain and assigned to an Experimental LCM 8. It was too big and heavy to be transported by mother ships (AKA or APA). The rest of my Army career was spent on rescue missions and delivering personnel and equipment up and down the James River in Virginia as well as many joint maneuvers with the Marines.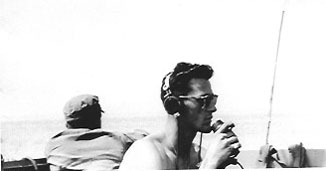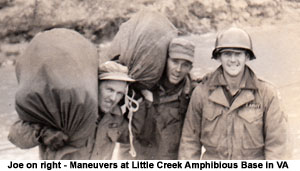 I was discharged in 1955, after which I worked in Operations for various steamship lines and was transferred up to Connecticut in 1972. I have been married 58 years to my wife Eva and have three grown children and seven grandchildren, and in the past four years we became great grandparents of Jackson and Berkly Priola. I am very proud to be part of the Antique Veterans and a Past State President of the Connecticut Elks.
Sterling Richardson (deceased)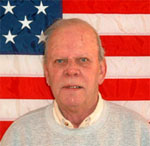 Sterling was drafted on February 7, 1951 for the Korean War. His basic training was at Ft. Rucker, AL. He served with the 136th Infantry Regiment in the 47th Infantry Division. While in Korea he was in the Eight Army 826th Infantry Regiment and also Headquarters EUSAK Eight US Army.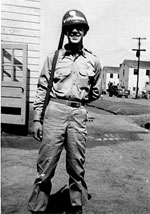 During his year of service in Korea, he alternated between serving as a combatant (initially using M-1 rifles and later M-16 rifles) and serving as one of the three or four administrative aides to Commanding Officer General Van Fleet, a four-star General. His combat experience carried him from Inchon to Seoul to the Chinese border and back, much of it in the frigid cold weather that Korea is known for.
He was discharged from active duty on February 3rd, 1953 and immediately he joined the USA Reserve with the 1117th USA Garrison. He was later assigned to the 1031 USA Reserve Forces School in W. Hartford doing duty as Administration Technician. He retired from the USAR on July 18, 1988 after 36 years service with the rank of Sergeant Major. He retired from Civil Service in January 1993 with a total of 42 years total military and Civil Service duty.
Sterling married his wife Vicki in 1951 and they have three children and six grandchildren.
Harold Rochette (deceased)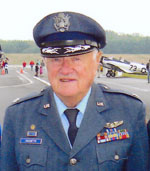 Harold I. Rochette was born in Middletown, Connecticut and graduated from Woodrow Wilson High School in 1938. He worked at odd jobs and then worked at Pratt and Whitney. He decided he wanted to fly planes, not just work on them. More schooling in trigonometry and other areas of math was needed before he could enter Aviation Cadets in 1943. When asked about his love of planes, Harold recalled that when he was ten years old, he and his cousin would carve B-17's out of soft pine and sell them for .75 cents.

Harold had married his high school sweetheart before going into the service and he said he wrote to her every day so she would know that he was okay. After much training, Harold became a pilot and flew a B-17 Flying Fortress. He had much combat experience. Harold's Air Force Uniform is very impressive with honors and decorations ranging from ribbons including the air medal four times, and the European Theatre Operation twice, among others. He is very modest about being honored but is most proud of his Distinguished Flying Cross.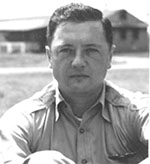 Lt. Colonel Rochette belonged to the 8th Air Force, was stationed in England and flew over France, Germany, and Poland in some 31 missions. His many varied war memories include:
>> A mission flown at an altitude of 25,000 feet at 30-50 degrees below zero, with no heat. The oxygen masks had to be checked every ten minutes because your breath could freeze in the mask and death would occur.
>> A big storm in Iceland with terrible visibility, wind and fog—they threw things overboard—all but personal possessions.
>> In one mission, 15 planes went out and only 9 made it—others lost at sea. There were some rough times.
>> Gasoline was always too heavy, weighing six lbs. per gallon and sometimes weighing as much as two freight cars.
>> Harold indicated that skill (and pointing toward heaven) got him home.

Harold's total years of service in the United States Air Force are 28. When the service was over, he had a business, where they made cement blocks. Following the business, he went to work for Connecticut Light and Power Company (CL&P) as a lineman, because he wanted to work outdoors. Ten to twelve years ago, a friend from CL&P asked him to become a member of the Antique Veterans. Harold, Hal as most friends call him, joined and he really enjoys marching with the Vets. His duty is to present the American Flag to the next of kin of an Air Force service man or woman at their burial. Hal belongs to #585 V.F.W., where he is Vice Commander, and the Air Force Round Table where they gather to hear speakers and share stories. Harold Rochette has written a book. The title is 8th Air Force Lottery. Interestingly, Tom Brokaw encouraged him to write. On a personal note, Harold has a sister in Middletown, a son in Wisconsin, a daughter in Colorado, and grandchildren that make him proud. Harold would love to visit Australia!

Bud Ryan (deceased)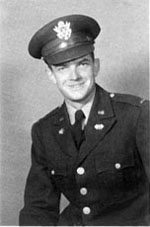 Willard "Bud" Ryan enlisted in the Army at White Plains, NY on April 18, 1951 during the Korean War. He was processed at Ft. Devens, MA as a private and received basic infantry training at Schofield Barracks, Hawaii-USARPAC. He then completed Officer Candidate Course at Ft. Monmouth, NJ (Camp Woods) on July 31, 1952.
In Uijogbu Korea, he served nine months with the 51st Signal Battalion, Company B in the Ist Corp., providing communications with the Army, Marines and Turkish troops to help them hold the front lines against Chinese and North Korean soldiers. Morale was pretty good as Allied forces had reversed the Chinese push into South Korea.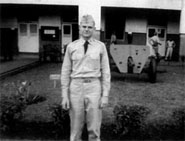 Armed with M-16s for protection and working from a tent, Bud led his platoon of 28 members in providing communications to front line troops by hard-wire telephone (wireless radio communications were just starting to be developed). Weather conditions were harsh in this mountainous area with severe cold conditions (many American troops lost limbs due to frostbite).
On March 18, 1957, he was discharged as a 1st Lt. in the Signal Corps. He married his present wife Barbara in 1994, and he has five children and nine grandchildren. After separation from the Service, he worked in the telecommunications business, first as a helper, then wireman, then installer, then central office foreman, then head of IBM networks across the country (while working for AT&T) and finally as an engineer with N.Y. Telephone. And he spent some quality time fishing and hunting along the way.
Peter Savoy (deceased)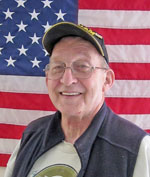 Born in Springfield, MA, Peter Savoy enlisted in the U.S. Navy at age 19 on Jan. 27, 1959. After Signalman's School in Newport, RI, he was stationed on the USS Essex CV-9 (an attack carrier, later converted to antisubmarine warfare) as a signalman. He participated in operations during the Cuban Missile Crisis in 1961, and during the blockade of Cuba in 1962, he was trained to be part of a boarding party to maintain communication with the Essex after boarding ships suspected of carrying military cargo.
In 1963, he went to the UDT (Underwater Demolition Team) School to train as a Navy SEAL, but after not being one of the chosen few, he transferred to signal tower duties in Norfolk, VA and in 1964 was assigned to duty on two destroyers in Newport, RI. In 1965, he was stationed on the destroyer USS Fiske DD-842 and shipped out to Viet Nam.
He quickly became intrigued by the missions of the Fast Boats and was then assigned with these for a year (1965-1966). Assigned as forward gunner manning twin 50 cal. guns, he was part of a five-man crew (plus one chief). Their missions, carried out essentially every day, involved inserting and recovering 7-8 man teams of SEALs and CIA operatives during nighttime forays into the Mekong River delta, under frequent hostile fire. During this year, his weight dropped from 185 lbs. to 125 lbs, related to stress.
After returning to the States, he was discharged from the USS Fiske on May 24, 1968. During civilian life, he worked in numerous positions, and became a field service engineer for the New Britain Machine Co. in 1975. Then he formed his own company, Machine Tool Maintenance Corp., in 1986 and eventually retired in 2003. He has suffered with PTSD ever since his active military service. He married Rosemary on June 25, 1971 and they have two sons and six grandchildren.
George Tamburri (deceased)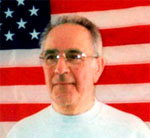 When George Tamburri enlisted in the U.S. Navy in I943 at the age of 16, little did he know what a career was in store for him. Basic training began at Sampson Naval Training Base. Soon after that, he was shipped to the Brooklyn Naval Yard, put on a brand new Navy PA type ship and set sail on its maiden voyage to North Africa.
This newly designed ship broke a record for crossing the Atlantic. The design of the ship was made to outrun the swift German submarines. It could "go it alone" without protection from other ships.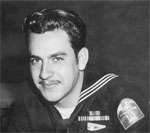 From North Africa, he shipped back to Brooklyn, New York with a load of wounded personnel, then on to San Diego, California. Here he went through A.T.B. and U.D.T.(amphibious and underwater demolition training), Naval Special Force Training at Fort Emery, Coronado, California, then on to Marine training at Camp Pendelton, California, where they were given the title of Fleet Marines.
His unit was the first naval amphibious unit trained for land and sea. They were now under the Pacific Command. This unit was assigned to the staff of a L.S.M.(Landing Ship Medium) flotilla. This flotilla was in the Eniwetok Atoll invasion, followed by Guam, Tinian, the Philippines, Mindoro, Batangos, Manila, Luzon and Subic Bay. They were also engaged in an operation in China, an amphibious force at Iwo Jima and assault landings on Okinawa. Here they secured Yokohama Bay and the city of Yokohama.
Collectively, he was an Operation Specialist on the following ships: LCVP, LCIR, LCT, LSM and LSMR. In 1946 George was discharged from the Navy at Lido Beach, New York after serving proudly for his country.
Joseph Wysocki (deceased)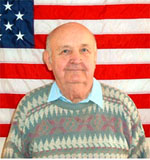 In 1943, I joined the Maritime Service, took admission test and was accepted to the United States Merchant Marine Academy. I took basic schooling at San Mateo, CA. After completing basic schooling, I served my second year aboard ship. I was part of the academy's Cadet Corp that lost 150 midshipman during WWII.

In my first trip, we supplied torpedoes for submarines at Freemantle, Australia. Later, We supplied army needs for the Burma Campaign, and later in Calcutta, India. My next trip was with the Marines in the invasion of Iwo Jima. I subsequently went back to the academy at Great Neck, Long Island for my last years. I graduated from the academy as a 3rd engineer officer, and received my commission as an Ensign in the Naval Reserve.

For one year, I sailed (1947) in the Atlantic Ocean for the Army Transport Service. Some of the ports were: Bremenhaven, Germany, Southhampton, England and Liverno, Italy. My service was with many military services: Merchant Marine, Submariners, Marines, Army and Naval Services. After the war, I served at reserve stations at Cromwell and New Haven.

Among the many naval schools I attended were: ABC atomic biological and chemical; activation and deactivation of submarines; command school; mobilization, as well as many other naval schools. I was also a commanding officer of a surface division. I later retired in 1970 after 27 years of naval service.

Joseph married his wife Florence in 1943. They have two children, a son and a daughter. He worked for International Silver Co. as a tool & die maker, machinist and foreman.

Raymond Zakszewski (deceased)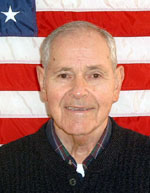 After leaving Meriden High School in 1943, I joined the U.S. Maritime Service and served from January 1945 to January 1946. While in the maritime service, I served on ships that delivered engineering materials from New York to various Mediterranean countries, maintaining and repairing merchant ship boilers.
After leaving the maritime service, I was drafted into the Army and received basic training at Camp Crowder, MO. I then attended the Signal Corps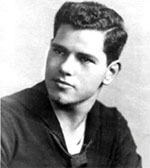 School in Ft. Monmouth, NJ and was assigned to 9201st TSU TC Post Headquarters at Camp Kilmer, NJ. While there, I worked in the Signal Corps as a Central Office repairman, testing, repairing and maintaining telephone and telegraph equipment. I then transferred to the Army Reserves in April 1947 and served for 3 years. I earned the WW II Victory Medal and the American Campaign Medal.

My civilian employment was closely associated with the Army, Navy and Air Force as I was a communications inspector. I became a J-57 engine mechanical inspector for Pratt and Whitney. My 30 year career at Pratt and Whitney was followed by work with Raymond Engineering, developing modern technology such as: Outer Space Vehicles, black boxes, tape recording, oil drilling equipment, missiles and arming devices.

I have been married for 62 years to my wife Palma, and we have two children, James and Raelene. We have enjoyed travelling (23 cruises to much of the world) and I have enjoyed hunting, fishing and carpentry (which let me to build the house that I now live in).

|