Special Operations/SWAT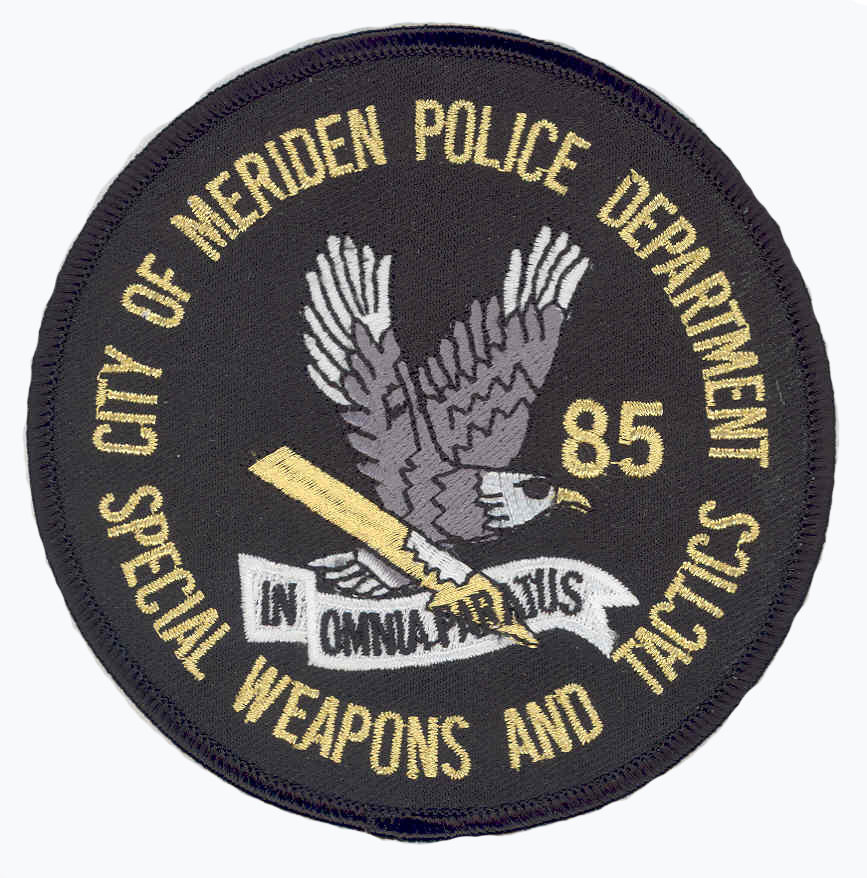 TThe Meriden Police Department S.W.A.T. Team has been a special component of the department for over three decades. The special weapons and tactics concept originated in the late 1960's and early 1970's due to civil unrest, violent confrontations and high risk calls for service. The leadership of the Meriden Police Department realized that an effective response to these dangerous situations was virtually non-existent. The concept of a small group of highly disciplined officers utilizing special weapons and tactics to cope with these civil disorders and violent confrontations was started, originally known as C.E.R.T. or Community Emergency Response Team. These officers received additional training and were equipped with specialty munitions including rifles, chemical munitions, and body armor.

Since 1985, the Meriden Police Department's Special Weapons and Tactics Team (S.W.A.T.) has provided a ready response to situations that were beyond the capabilities of normally equipped and trained department personnel. All team members are volunteers and come from the ranks of patrol and other divisions within the department. Members are selected based on service record, experience and other criteria. These elite professionals use their advance training in weapons, teamwork and strategy to resolve critical incidents when called upon. When not responding to crises, S.W.A.T. officers perform more routine law enforcement duties.

S.W.A.T. responds upon the request of the Chief of Police or his designee to any critical incident, barricade/hostage incidents, and/or suicide intervention, as well as service of high risk warrants for the department. Department leadership will request SWAT when at a barricaded or hostage incident when the suspect is probably armed; the suspect is believed to have been involved in a criminal act or is a significant threat to the lives and safety of the public and/or police; the suspect is in a position of advantage, affording cover and concealment or is contained in an open area and the presence or approach of police officers could precipitate an adverse reaction by the suspect; and, the suspect refuses to submit to arrest. Team members consider serving on the team a privilege and honor and they take great pride in serving the department and protecting the citizens of the silver city.