Lenny Rich (R)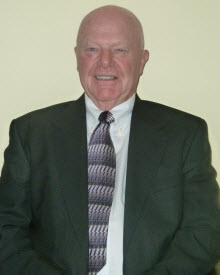 103 Spring Glen Drive
Meriden, CT 06451
203-237-0826 (H)

Access the City Councilor Directory to email this councilor.

Party : Republican
Area : At-Large
Precinct : All
Length of Service : 2013 to Forward (4 years)

Committee Assignments : Finance Committee, Economic Development, Housing & Zoning Committee, Pension Board Liaison
Community Involvement: Involved in coaching youth sport teams in Meriden for 15 plus years, Member and Treasurer of the Friends of Falcon Field (six years), Member of the Quinnipiac River Watershed Association, Member of Amici Della Vigna (Friends that Serve), Member and volunteer on the Hubbard Park Observatory and Restoration Project.
Education/Occupation : Retired. Bachelors of Science Degree in Business Administration from Quinnipiac University, Various sixth year studies on Insurance Procedures and Methods, Auditor for Kemper Insurance for 32 years.

Message to Taxpayers: Thank you for the honor of being your Councilor At-Large. The task of moving Meriden forward under the present conditions is a challenge. Gains will only be made by a common sense approach to distinguish between the Wants, Needs, and Necessities when putting forth spending programs. Assisting our citizens who are working to move forward and improve their life is my priority. Yes, I have a problem with waste in any form.