David Lowell (D)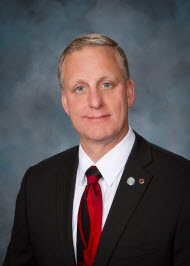 61 Surrey Drive
Meriden, CT 06451
203.237.6220 Home

Access the City Councilor Directory to email this councilor.

Party : Democrat - Deputy Majority Leader
Area : At Large
Length of Service : 2013 until present
Committee Assignments : Economic Development, Housing & Zoning Committee (Ch.), Human Services Committee, Public Safety (Vice Ch.), Labor Liaison

Community Involvement : Meriden Kiwanis Club, Kiwanis AKTION Club, Community Health Center Advisory Board, ARC of Meriden and Wallingford Board, Emergency Services Spirit of Giving.
Occupation : Executive Vice President, Chief Operating Officer, Hunter's Ambulance Service

Message to taxpayers : Meriden has a rich history and a bright future. Our collective service together and understanding of each other's needs and responsibilities as neighbors in our community are the ingredients to a safe and prosperous city that we can all take pride in!
Working hard, supporting our youth, participating in our community and doing our best in challenging times to be part of the solutions and not the problems is important to the feeling of pride we all need to have in our community.
I look forward to the people I will meet, the things I will learn, and the contributions I will make to our great city.