The City of Meriden will soon begin downtown bumpout removals and sidewalk construction. The contractor performing the work will be Colossale Concrete, Inc. out of Berlin, CT.
The work will be performed in sections over the next year. The first section, to be completed by November 1, will be the bumpout removal on East Main Street and sidewalk on the east side of Colony Street from East Main Street to the new Train Station.
The second section, to be done next Spring, will be the sidewalks on the south side of West Main Street from South Grove Street to Colony Street. This will include the removal of the signal at Barrister's Court. The bumpout between the Police / Court Complex and the parking garage will remain.
The third section, to be completed by September 1, 2018, will include all remaining sidewalks on Colony Street from Church Street to East Main Street, and all sidewalks on the north side of West Main Street from Colony Street to Cook Ave.
The project coordinator for Colossale is Erik Sanderson. His phone number is 860-223-3179. The Project Engineer for the City of Meriden is Howard Weissberg, P.E., who can be reached at 203-630-4022 or via email at hweissberg@meridenct.gov.
Thank you for your interest in our efforts to improve Meriden. Feel free to contact us with any questions or concerns.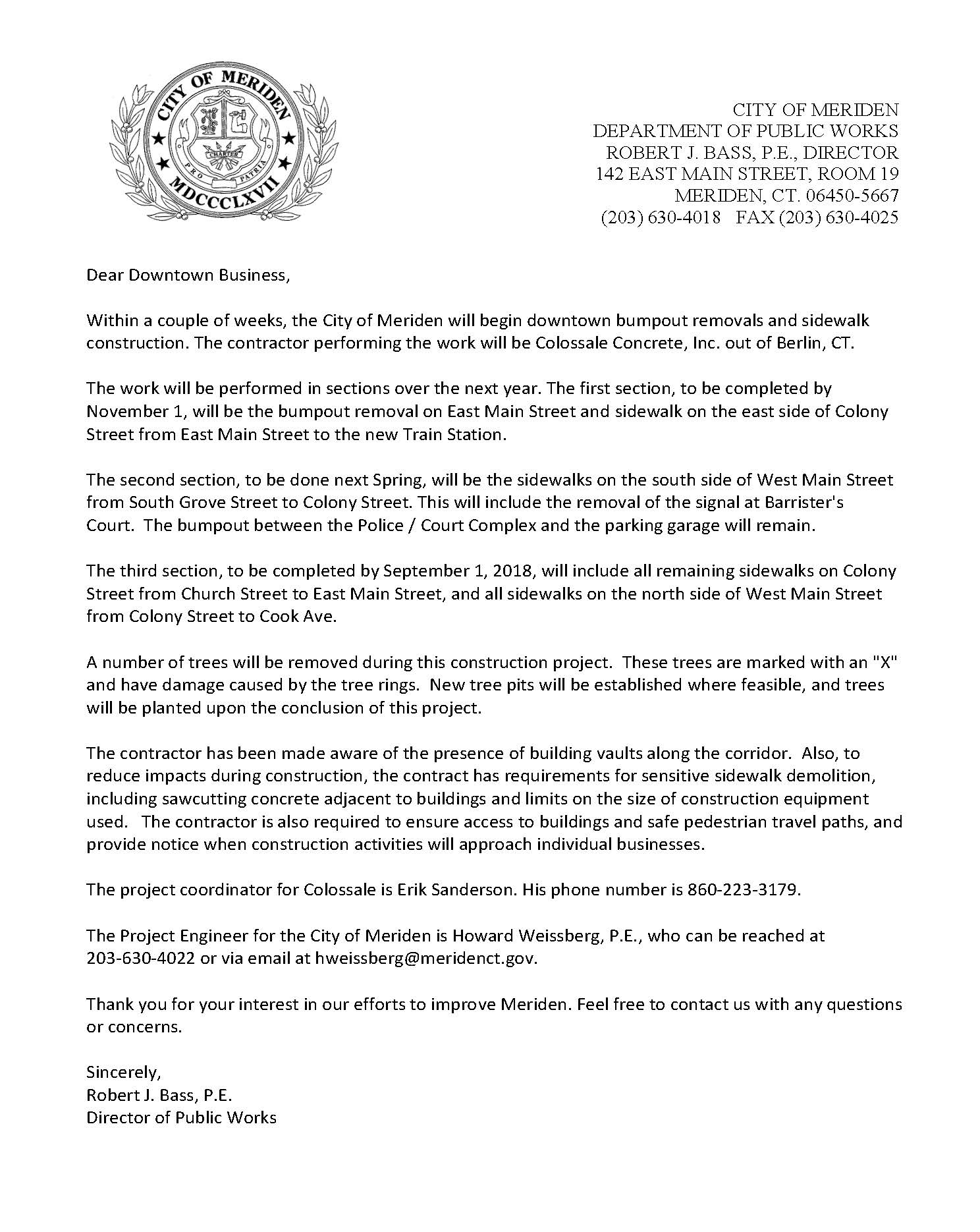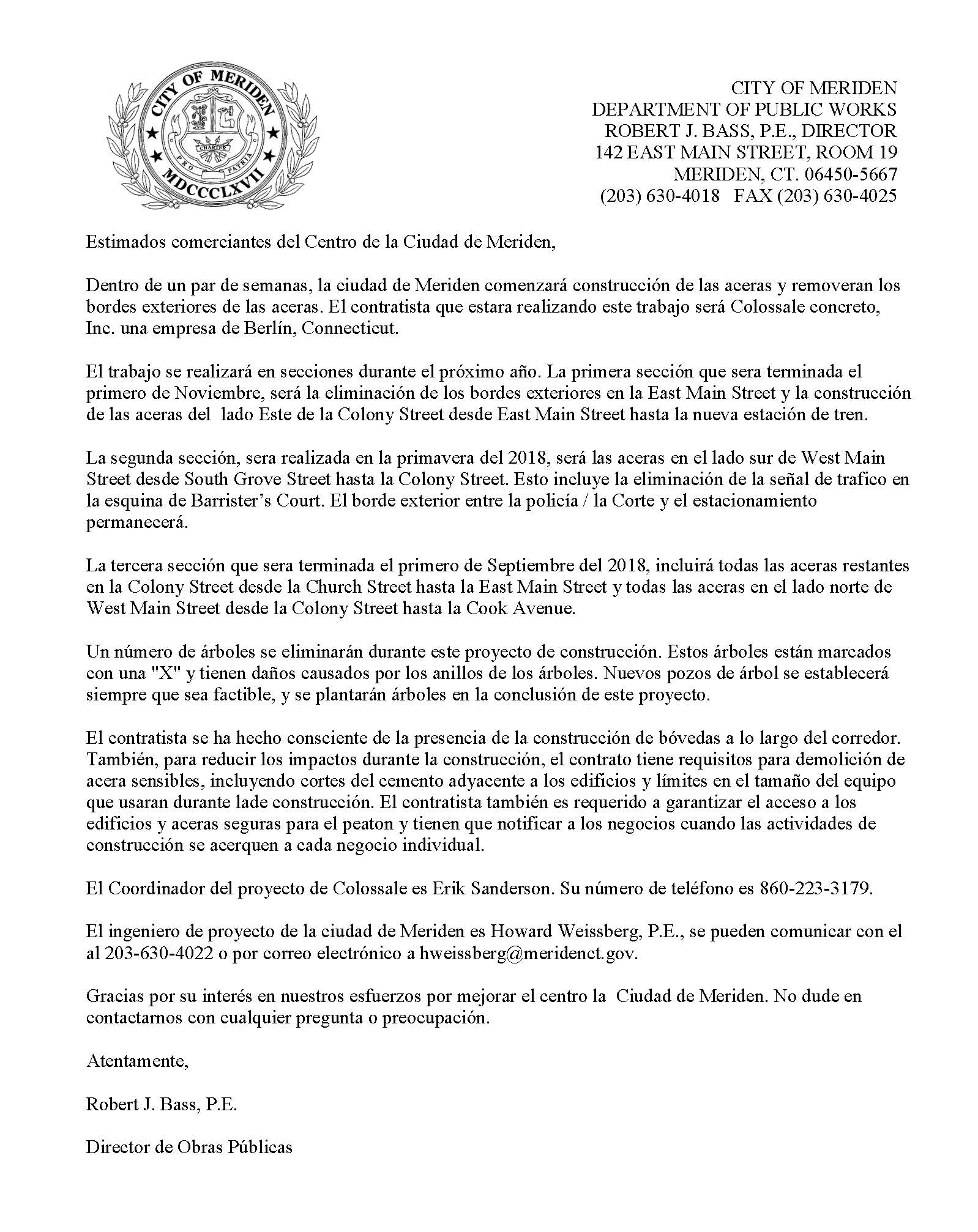 ---