Between Tuesday, September 5 and Thursday, September 7, Meriden paving crews are scheduled to pave Dewey Ave., Fairmont Ave., Fremont St., Oregon Ave. and Prospect Terr. and will then move to Catlin St., Linsley Ave., and Miller St.
We will continue to provide updates on City of Meriden social media pages and here on the City website.
Please keep in mind, weather is always a factor.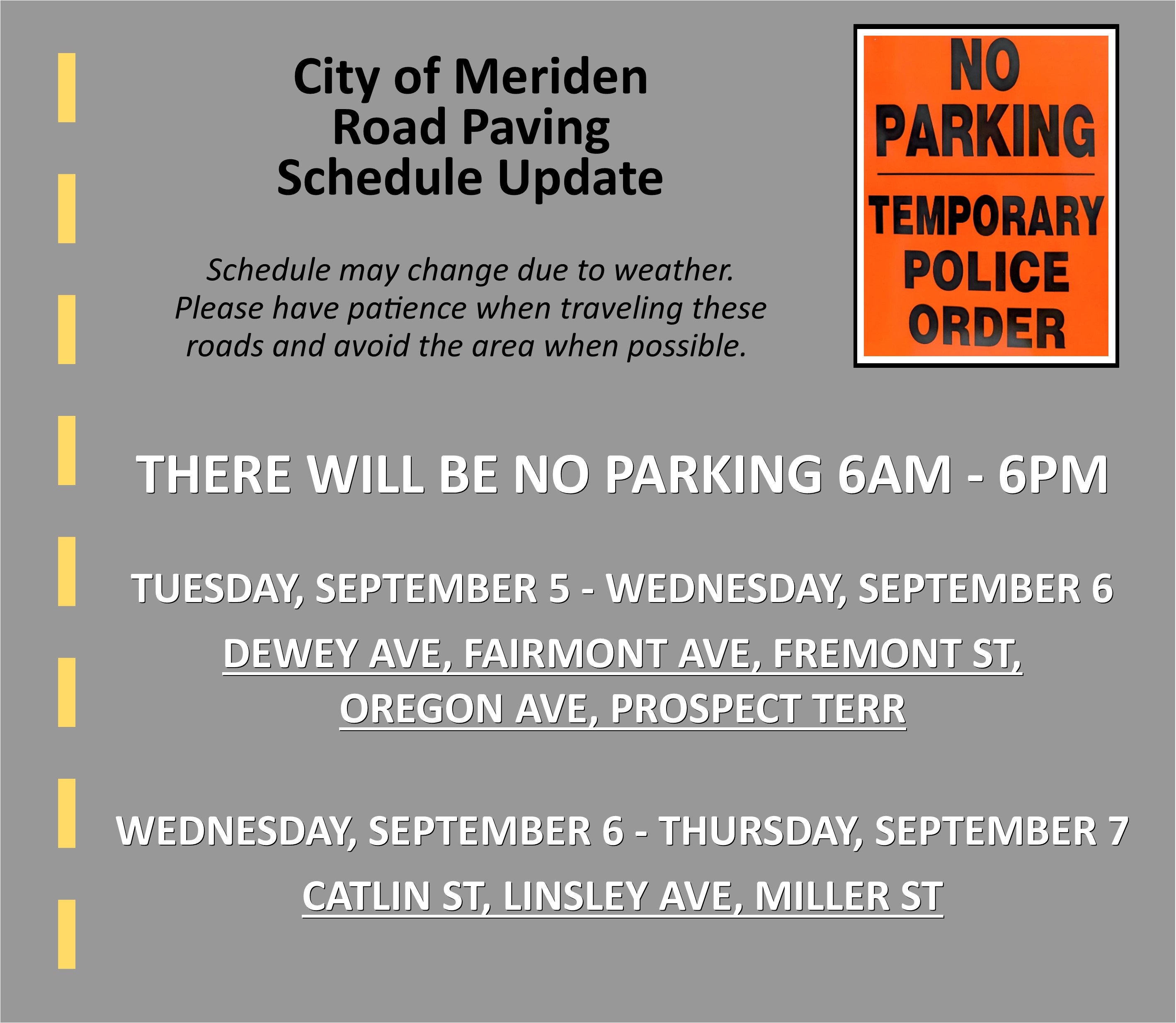 ---