Meriden Paving Tuesday 9/19-Friday 9/22
PAVING UPDATE

Crews will be Milling Tuesday 9/19 on Falcon Lane and Oriole Way, Then, at the end of day Tuesday 9/19 to Wednesday 9/20 on West Main St.

Paving will take place Wednesday 9/20 on North Wall and Wall St, and Thursday 9/21 to Friday 9/22 on West Main St.

There will be no parking on these streets from 6 am - 6 pm.

Please avoid driving in these areas if possible. Thank you for your patience and cooperation.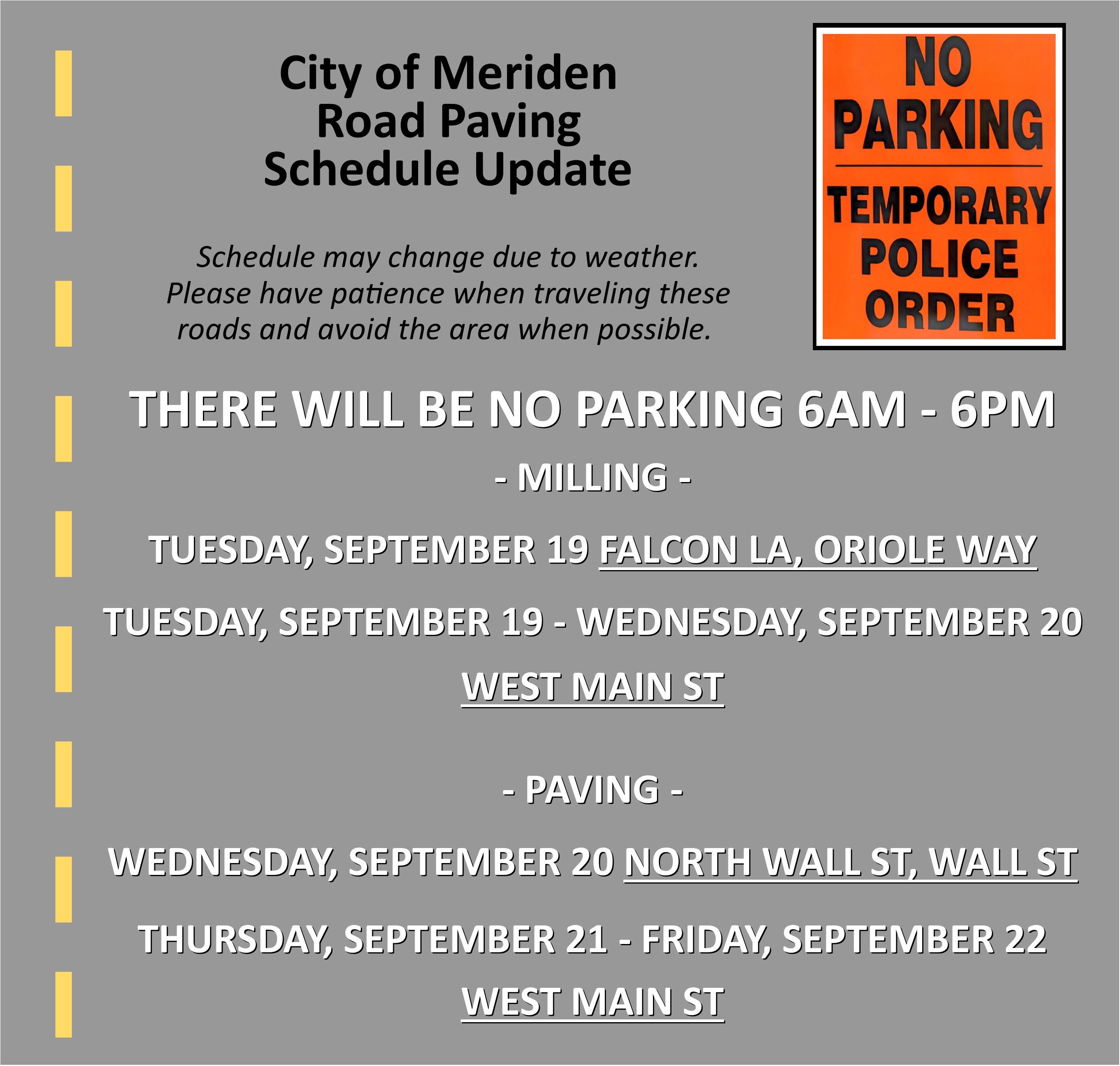 ---