HOUSEHOLD HAZARDOUS WASTE EVENT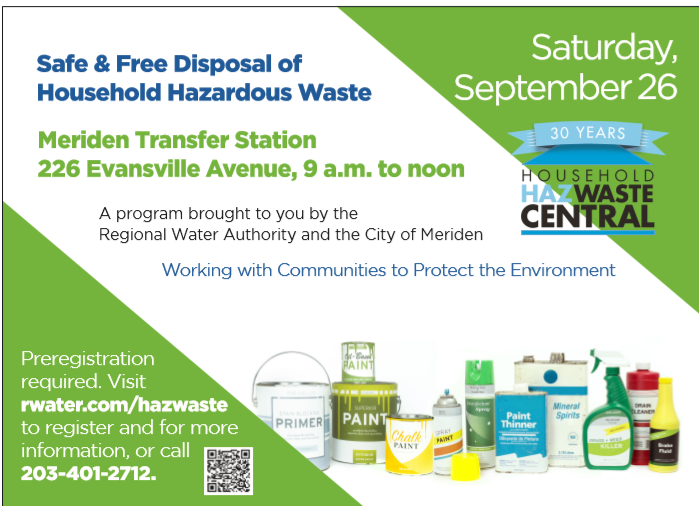 To protect the safety of participants and employees, Regional Water Authority is making the following changes to operations on collection days.
• All HazWaste Central participants are required to pre-register online using this form. Paper forms will not be available.
• Household hazardous waste items must be accessible in the trunk or truck bed of your vehicle.
• Participants are asked to wear a face mask while at the HazWaste Central facility and to stay in their vehicles.
For more information visit the HazWaste Central website.
---