Registration for the Bulk Waste Curbside Collection Program will begin at 10:00am on Monday January 4th. Qualified residential properties will have the opportunity to schedule the collection of approved bulky items.
The program will run from Thursday January 14th, 2021 to March 25th 2021. Pickups are on Thursdays, and are by appointment only.
The Parks & Rec office is closed to the public at this time. Registration will be completed online at:
Instructions can be found on our Facebook page or click here:
https://www.facebook.com/Meriden-Parks-Recreation-Department-166347590775931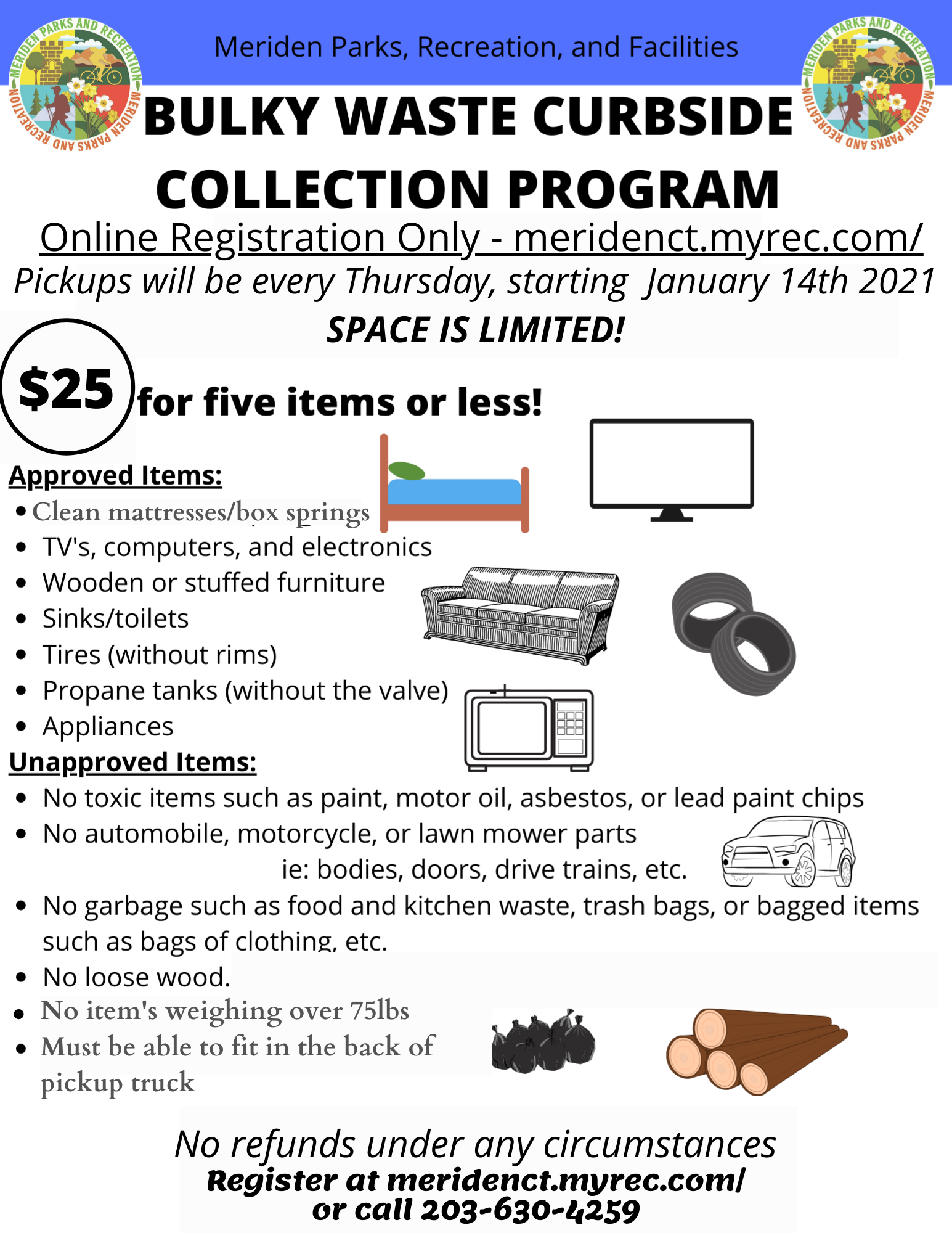 Please feel free to create a family account before Monday in preparation for registration. Space is very limited.
Thank you in advance for your cooperation.
Please call 203-630-4259 with any question
---