Are you ready for takeoff?
On Sunday, March 26, whether you are a runner or walker, we invite you to join us for the Run the Runway 5K and Kids Fun Run, which takes off from and finishes on the runway at Meriden Markham Airport!
The kids race, which takes off at 8:45 AM, stays on the airport property. The 5K (3.1 miles) race starts at 9 AM and travels along very flat roads through South Meriden before finishing on the runway! The 5K course map is among the
two attachments included in this email.
There are three options for sign up.
(1) Scan the QR code on the attached race info graphic
(3) Sign up in person the morning of the race beginning at 7:45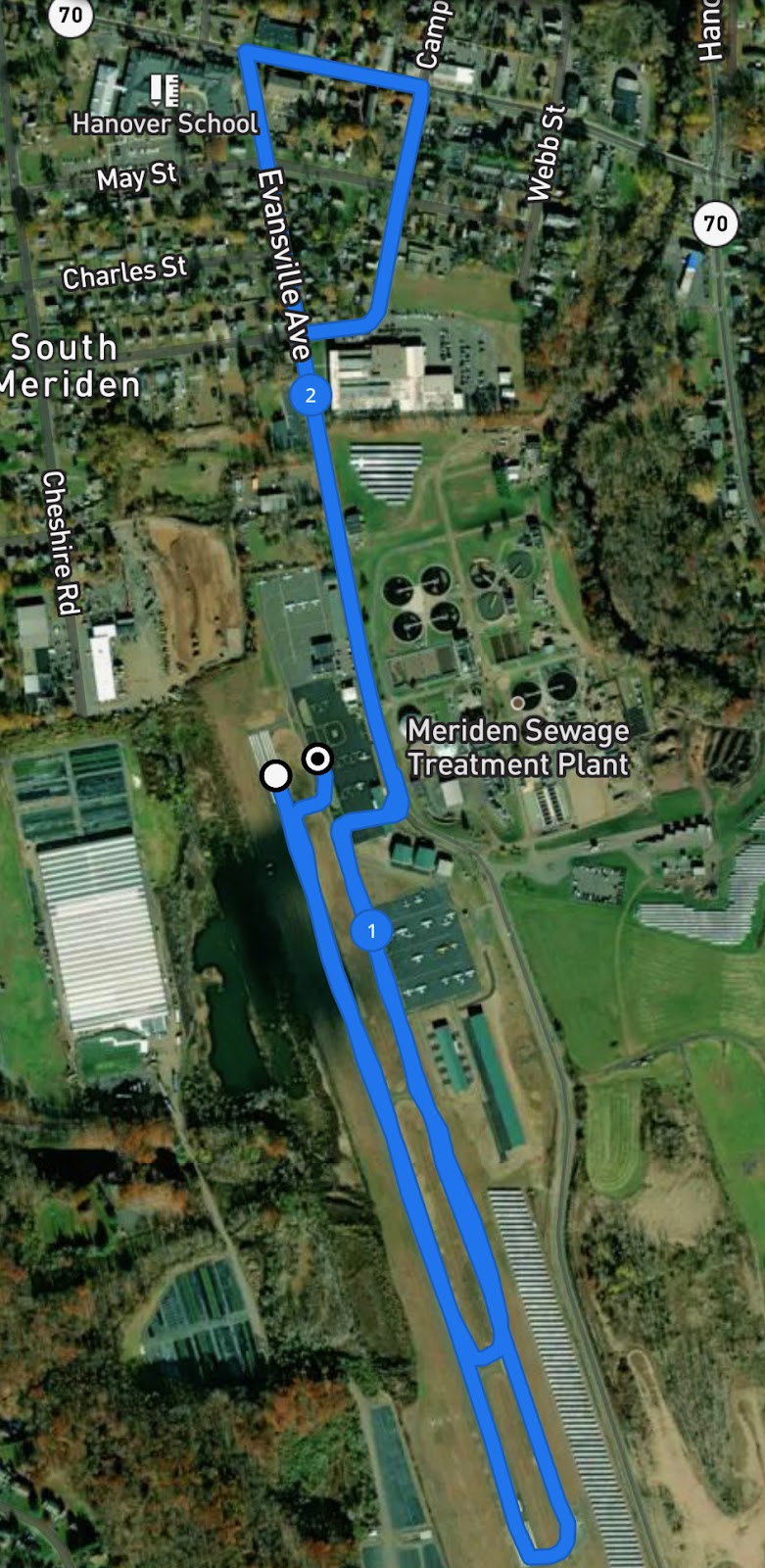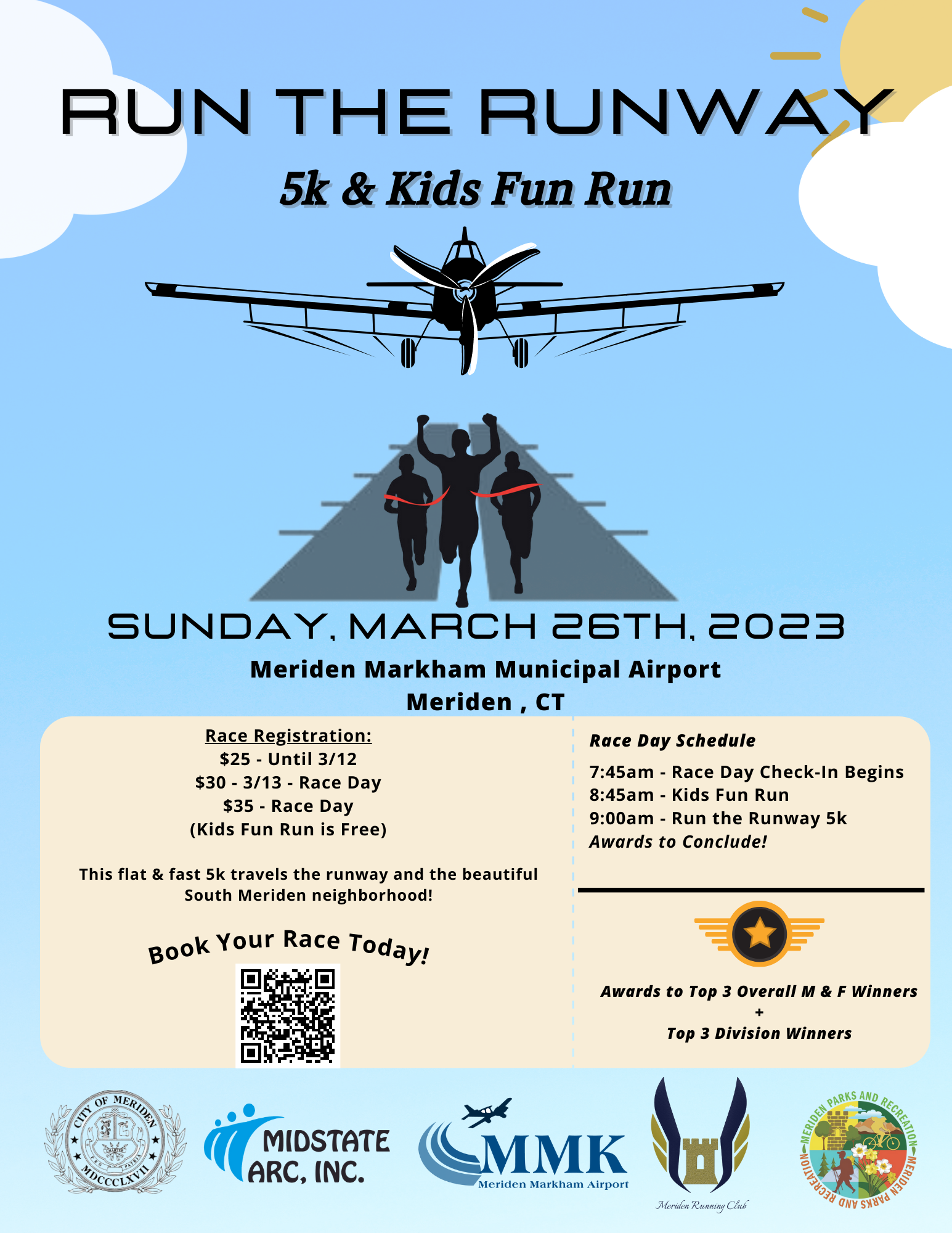 ---